ICESCO Announces Winners of its Women's Poetry Prize "Poem of the Year of Women 2021"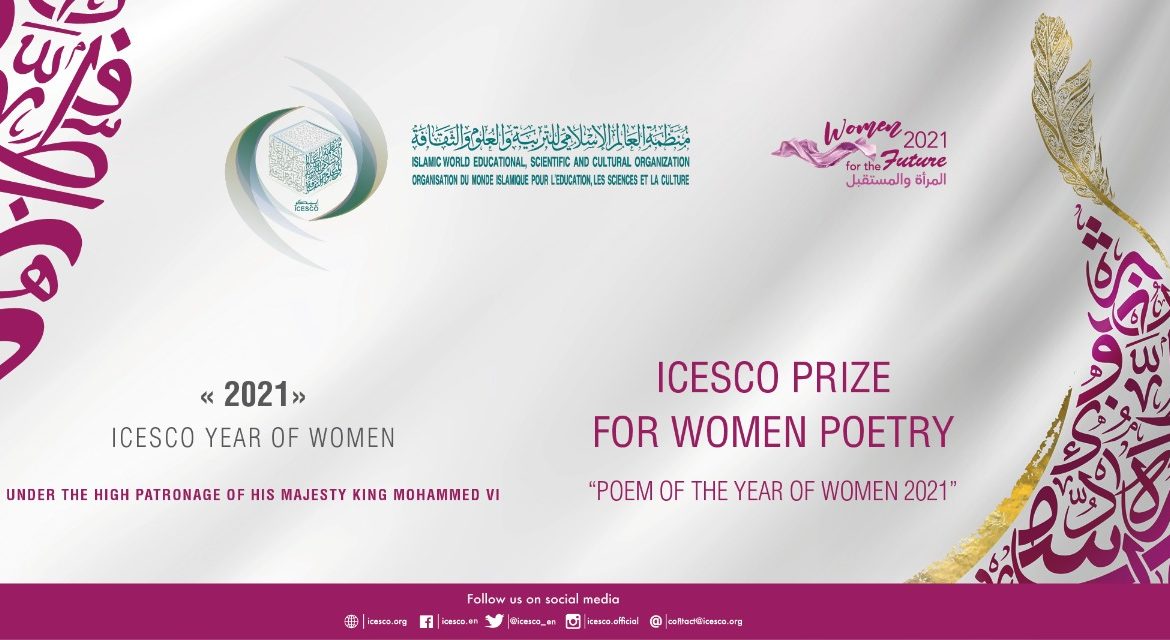 16 December 2021
The Islamic World Educational, Scientific and Cultural Organization (ICESCO) announced the winners of its Women's Poetry Prize "Poem of the Year of Women 2021," as part of the Year of Women Program, held under the high patronage of His Majesty King Mohammed VI of Morocco.
The first prize went to the poem "Hya Saydat al-Ard" (Greatest Woman on Earth), by Hajar Omar, from the Arab Republic of Egypt. The poem "Mir'at Vinus" (Mirror of Venus) by Sherihan Al-Tayeb Kalbash Daleel, from the Republic of the Sudan, and the poem "Ila Ikhdirari," (Toward my self-fulfillment) by Laila Naji Ali al-Omari, from Yemen, received the second and third prizes respectively.
The contest, held by the ICESCO Center of Arabic for Non-Arabic Speakers, saw the participation of 333 women poets from more than 20 countries. The Center chose an international jury, in line with the criteria of technical quality, innovation and creativity, to examine the participants' works and selected the poems meeting the conditions and criteria of the Prize. The Center also decided to publish the best 70 poems participating in the contest in a poetry collection entitled "Hina Asrajna Adayajir Shi'ran" (When their poetry turns darkness into light).
The Prize aims to promote women's poetry in classical Arabic (fus'hâ) and revitalize its positive role in promoting cultural interaction and human communication. It also aims to enrich the Arab library and the poetic scene with a plethora of quality women's poems, dealing with women, their concerns, hopes, and aspirations. The goal is also to consolidate the presence of creative women poets in the Arab literary spheres and allow them to compete and publicize their achievements and roles in promoting society through literature.