During Opening of Conference on Arabic Language and Digital Transformation, in Presence and under High Patronage of Prince Khaled Al-Faisal… ICESCO Director-General Calls for Enhancing Contribution of Arabic to Development of Artificial Intelligence and its Ethics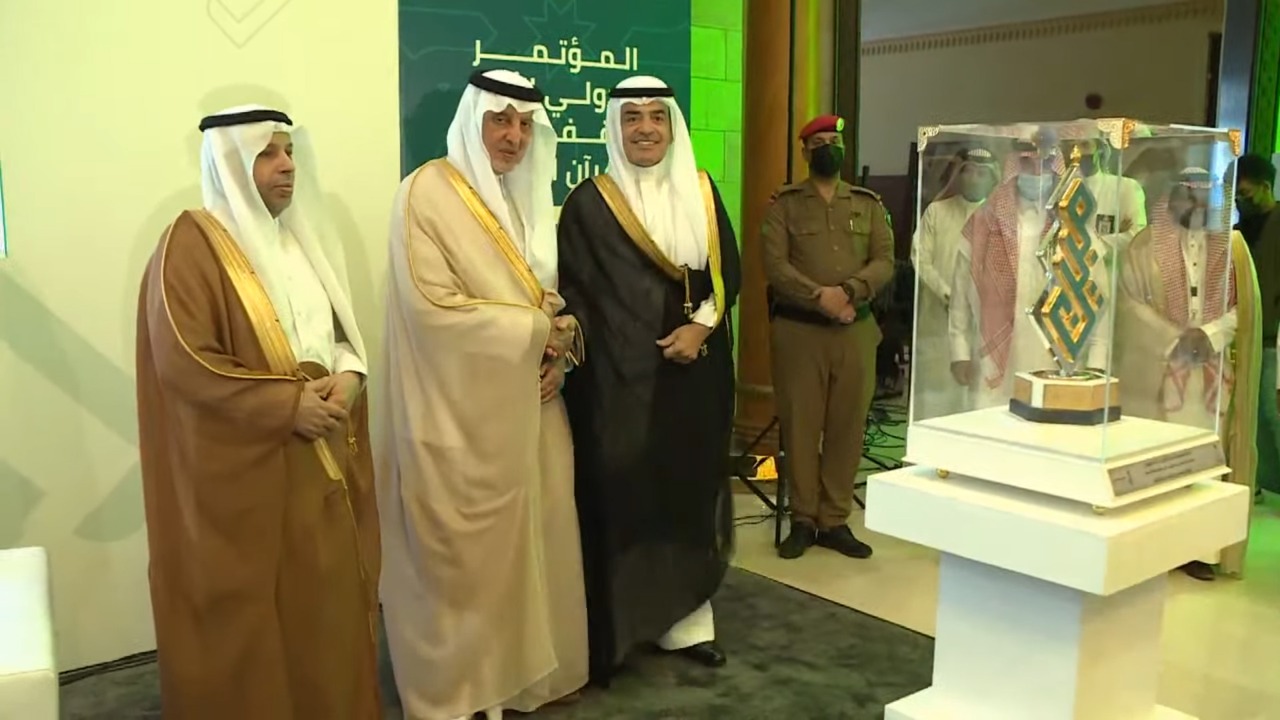 15 December 2021
Dr. Salim M. AlMalik, Director-General (DG) of the Islamic World Educational, Scientific and Cultural Organization (ICESCO), stressed that the Arabic language owes its prominent status in the international arena to its beauty and richness. "Artificial intelligence and digital transformation bear a tremendous technical potential for raising the status of Arabic and developing programs aimed at teaching and learning the language for Arabic and non-Arabic speakers," emphasized ICESCO DG.
This statement is part of the scientific paper that Dr. AlMalik presented during the first international conference organized by the Quran Language Endowment at King Abdulaziz University in the Kingdom of Saudi Arabia, under the theme "Arabic Language and Digital Transformation". The Conference proceedings kicked off, on Wednesday, December 15, 2021, in the presence and under the high patronage of His Royal Highness Prince Khaled Al-Faisal, Advisor to the Custodian of the Two Holy Mosques, Governor of Makkah Al-Mukarramah Region, Honorary President of the Quran Language Endowment.
The opening of the two-day Conference, at the headquarters of Makkah Province, in Jeddah, was attended by eminent scientists, researchers and officials. In his scientific paper entitled "Towards an International Arabic Language in the Era of Digitization and Artificial Intelligence… ICESCO's Vision and Initiatives," ICESCO DG noted that Arabic is one of the most used languages ​​on the internet, stressing that greater work, care and commitment need to be invested in planning, language policies development, scientific research, knowledge exchange, educational development, digital presence and publicizing.
Dr. AlMalik called for further cooperation and coordination among the ICESCO Member States to support the Arabic language and raise it to the highest levels, develop more viable Arabic applications, create more Arabic websites and enhance Arabic digital content. He highlighted the need to enhance the contribution of Arabic to the development of artificial intelligence, the incorporation of ethical principles into its applications, the promotion of translation to localize science and technology, and the digitization of Arabic to protect it and enhance its civilizational, scientific and creative contribution.
ICESCO DG reviewed the major initiatives implemented by ICESCO Center of Arabic for Non-Arabic Speakers since its inception, in February 2020, namely conferences, programmes, activities and competitions that involved all ICESCO Member States.
In appreciation of the efforts he exerted in the service of the Organization and the Arabic language, Dr. AlMalik received the Shield of the Quran Language Endowment during the opening ceremony. The Conference also paid tribute to the late Professor Dr. Muhammad Khader Arif, the prominent linguist, may Allah rest his soul in peace, for his literary, cultural and linguistic contributions.