Egypt Takes over ICESCO General Conference Presidency from Palestine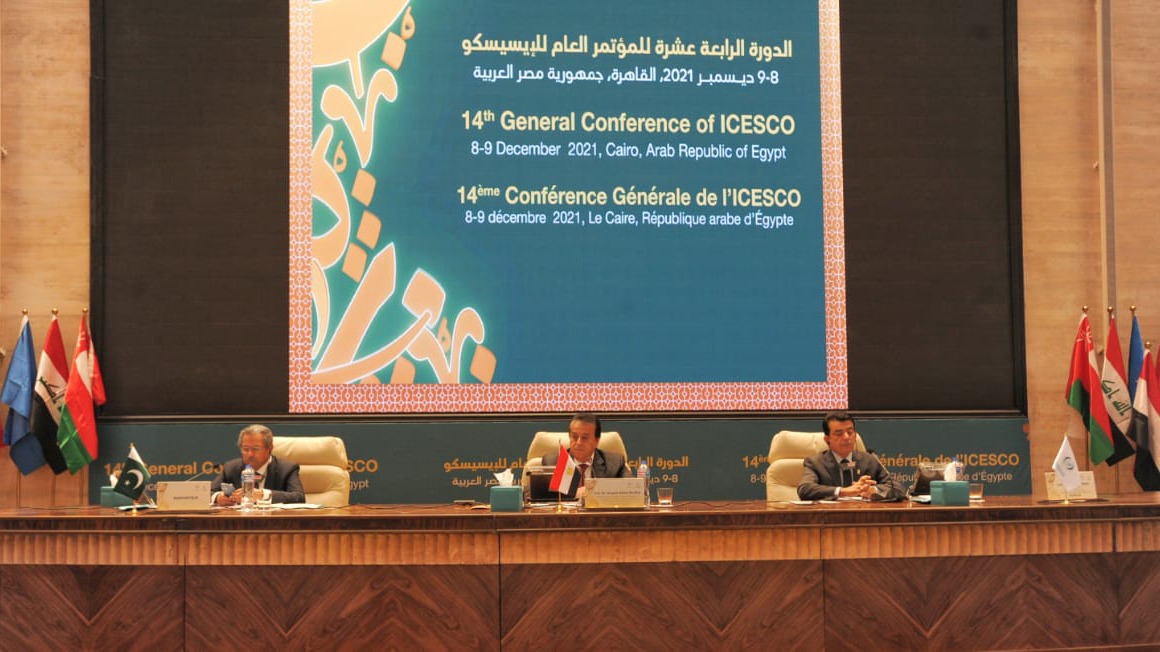 9 December 2021
Dr. Khaled Abdel Ghaffar, Minister of Higher Education and Scientific Research and Chairman of the Egyptian Commission for Education, Science and Culture, took over the presidency of the General Conference of the Islamic World Educational, Scientific and Cultural Organization (ICESCO) in its 14th Session from Dr. Ali Zeidan Abu Zuhri, President of the Palestinian National Commission for Education, Culture and Science and President of 13th Session of the General Conference.
The handover took place during the procedural session of the 14th Session of ICESCO's General Conference, hosted by the Arab Republic of Egypt on 8-9 December, under the patronage of President Abdel Fattah El-Sisi.
Following the deliberations that took place, the General Conference composed its bureau, electing the representative of the Republic of Gabon as Vice-President and the representative of the Islamic Republic of Pakistan as Rapporteur. The Bureau serves a four-year term until the date of the 15th Session of the ICESCO General Conference.
After assuming the Presidency of the General Conference, Dr. Abdel Ghaffar expressed his gratitude to the delegations participating in the Conference, reiterating Egypt's commitment to supporting the Organization, which the Republic considers a strategic partner contributing to the development of the fields of education, science and culture.