Award Ceremony of Hamdan-ICESCO Prize for Voluntary Development of Education Facilities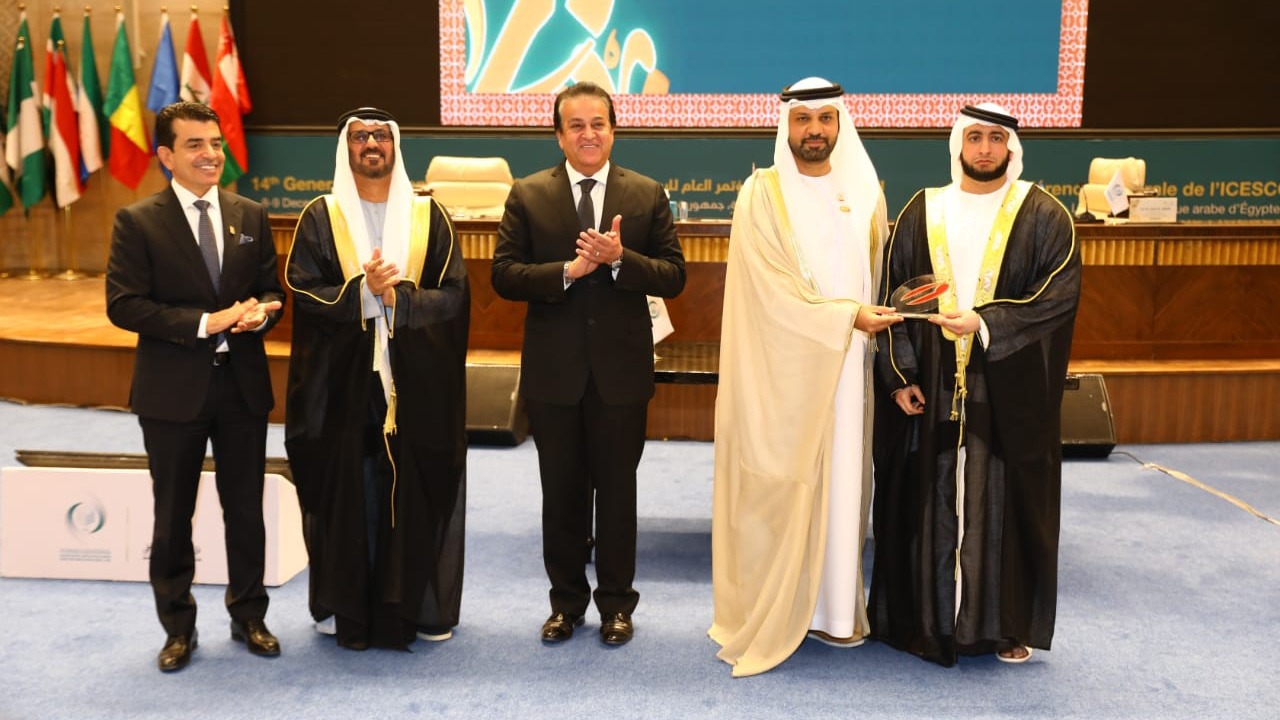 9 December 2021
Dr. Salim M. AlMalik, Director-General (DG) of the Islamic World Educational, Scientific and Cultural Organization (ICESCO), H.H. Sheikh Rashed bin Hamdan Al Maktoum, and Dr. Khaled Abdel Ghaffar, Minister of Higher Education and Scientific Research, President of the Egyptian National Commission for Education, Science and Culture, presented awards to winners of the First and Second Editions of Hamdan-ICESCO Prize for Voluntary Development of Education Facilities in the Islamic World.
The award ceremony was held during the 14th Session of ICESCO General Conference, hosted by Egypt, under the patronage of President Abdel Fattah El-Sisi. Launched by ICESCO and the Foundation to promote voluntary initiatives and charitable work in the field of education, the Prize is awarded biennially to three winners who each receive the Prize Shield and a monetary reward, which is to be used in supporting and developing the winning project or work. 
The winners of the First Edition were as follow: "Fa'il Khir Project," with support from tie Islamic Development Bank (IsDB); the Project of "Information Technology Faculty as Birzeit University and Other Projects in Palestine," with support from Munib Rasheed Al-Masri Foundation; and the "Schools in the Emirati Jordanian Camp Project," with support from the Emirati Red Crescent (ERC).
As for the Second Edition, the winners were as follows: "To brighten their Future Project for Developing Educational Institutions and Curricula," with support from the International Charity Organization in Ajman, UAE; the "Educational Hubs Projects," with support from Abdul Aziz, Mohammed, Abdullatif Aljabr Charity Organization in the Kingdom of Saudi Arabia; and the "Project of Teaching Arabic in a Bilingual Education System in Chad," with support from the Arab Bank for Economic Development in Africa (BADEA). The Second Edition saw the participation of 37 candidates from the Arab, Asian and African regions.