ICESCO Calls for Uniting Efforts to Achieve Peace and Security in Africa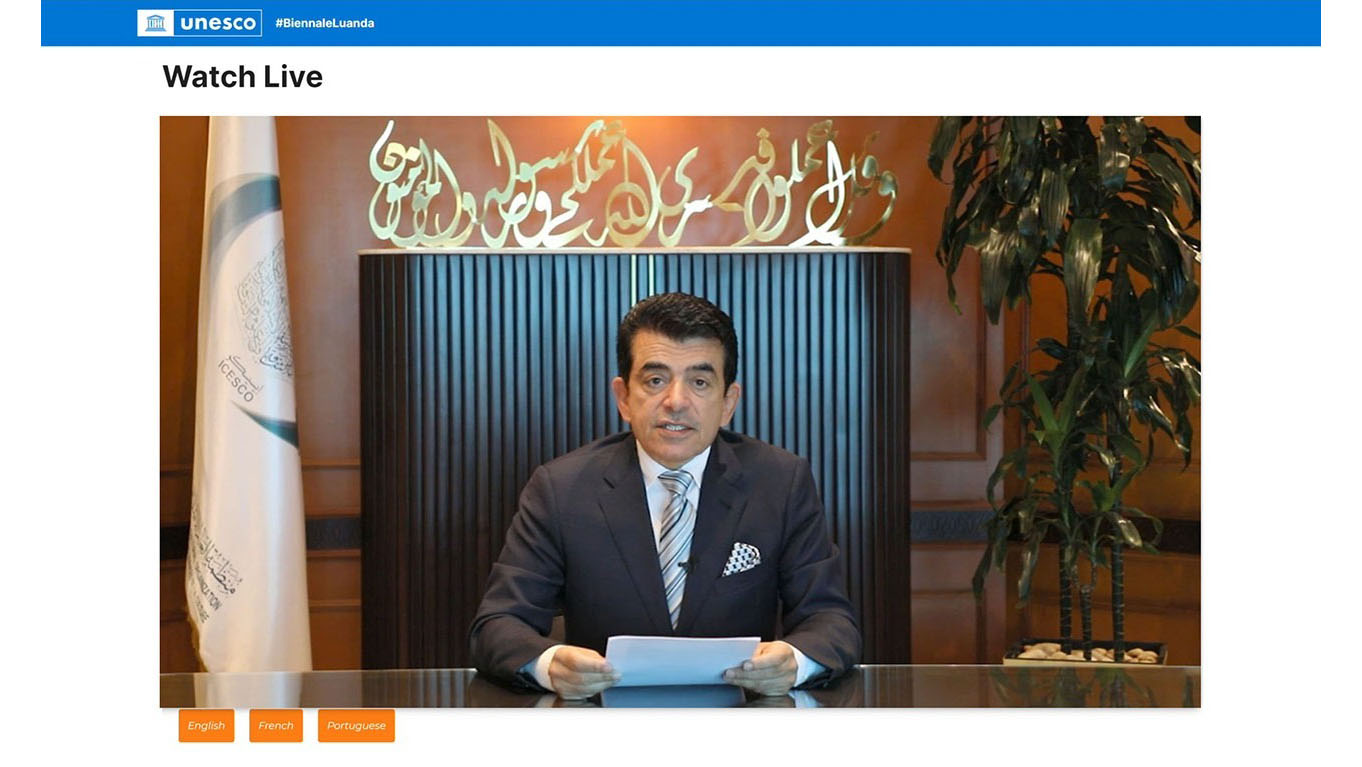 28 November 2021
Dr. Salim M. Al-Malik, Director-General of the Islamic World Educational, Scientific and Cultural Organization (ICESCO), stressed the importance of building a culture of peace in African countries, stressing the essential role of youth and women as builders of peace and security in their societies.
This statement was part of the video address he delivered on Saturday, November 27, 2021, at the opening session of the six-day Biennale of Luanda 2021 "Pan-African Forum for the Culture of Peace" that UNESCO holds in partnership with the Government of Angola and the African Union, in Luanda, Republic of Angola. The event aims at strengthening mechanisms of the peaceful resolution of conflicts and the reduction of violence by encouraging cultural exchange in Africa, intergenerational dialogue and the promotion of equality.
In his address, ICESCO Director-General reviewed the salient initiatives and programs that the Organization launched with a view to spreading the values ​​of tolerance, coexistence and dialogue, most notably ICESCO's Leadership Training in Peace and Security Program for women and young people, the first cohort of which comprises 30 young ambassadors of peace from 24 countries, who will spread the culture of peace and coexistence in their societies, calling on international organizations to join efforts to form generations of peacemakers likely to lead the world towards an era of peace in the near future.
Dr. Al-Malik also explained that the concepts of shared land and the united humanity have become closer to reality more than ever before, as modern technologies link peoples and contribute to promoting the close ties between cultures, stressing the need to unify efforts to achieve peace and security in Africa and share experiences and best practices to build thriving communities.