ICESCO Organizes First Workshop on Visual and Contemporary Arts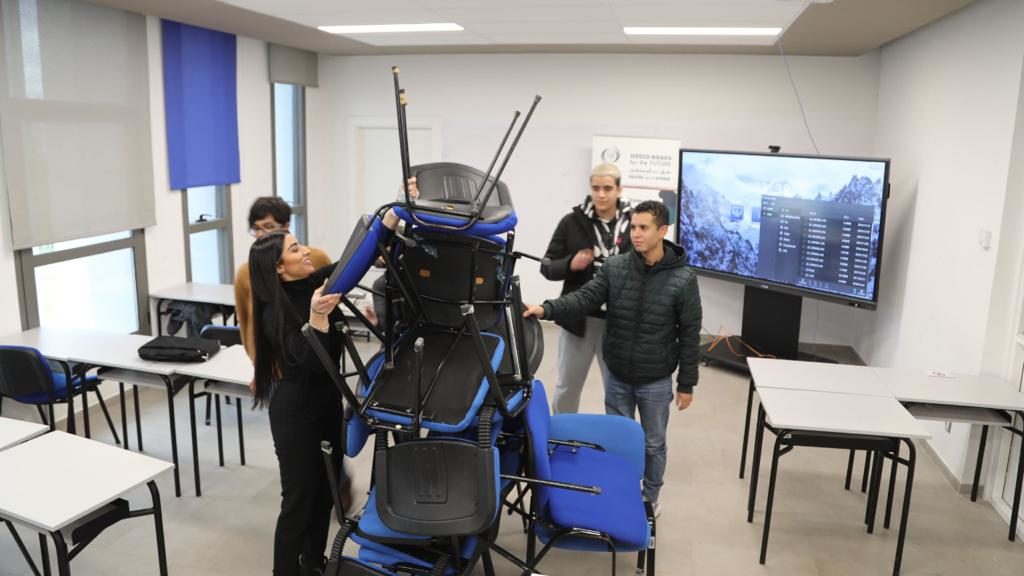 25 November 2021
The Islamic World Educational, Scientific and Cultural Organization (ICESCO) held the first workshop on visual and contemporary arts for the students of the School of Architecture, Design and Town Planning, on Wednesday, November 24, 2021, at Euromed University of Fez (UEMF), as part of the second phase of ICESCO International Open Days, within the framework of ICESCO Chair for Arts, Science and Civilizations, and in partnership with Konrad Adenauer Foundation.
Ms. Madiha Sabani, a Moroccan artist, supervised the workshop. She touched upon the repercussions of the Covid-19 pandemic on the artistic community, especially the precautionary measures that required social distancing and the suspension of all artistic activities, relying on her intellectual and creative approach to interactive digital technologies.
Ms. Sabani stated that she aspires to redefine contemporary arts, questioning the artistic medium and expression associated with the plastic gesture.
She added that the performance begins when the artist presents an interactive or even solo concept. She also highlighted the role of monologue in Moroccan society, particularly its contribution as a basic material for contemporary visual expression in recent years and the interaction it creates in artistic and cultural institutions as it focuses only on the presence of an artist, citing some previous artworks inside and outside Morocco.