ICESCO Participates in Seminar on Street Children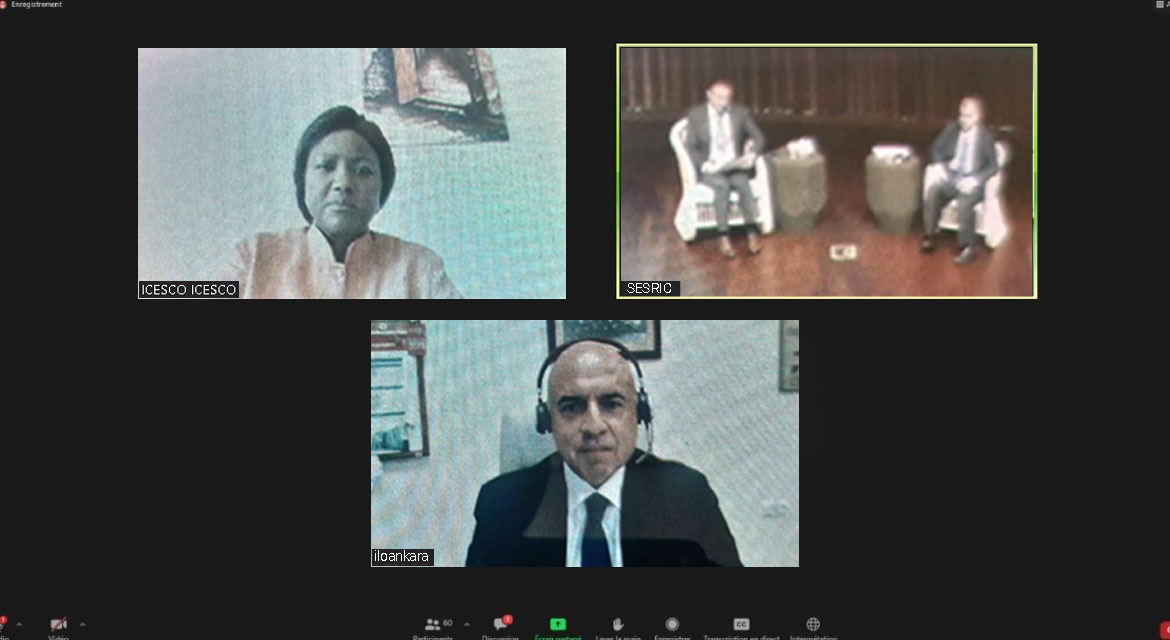 22 November 2021
The Social and Human Sciences Sector of the Islamic World Educational, Scientific, and Cultural Organization (ICESCO) participated in a seminar on the situation of street children organized by the Statistical, Economic and Social Research and Training Centre for Islamic Countries (SESRIC) within the framework of the activities held by the Organization of Islamic Cooperation (OIC) during Expo 2020 Dubai. The seminar seeks to cast light on the main factors underpinning the phenomenon of street children and associated risks.
In her intervention during the seminar held on Saturday, November 20, 2021, on Universal Children's Day, Ms. Ramata Almami Mbaye, Head of the Social and Human Sciences Sector at ICESCO, noted that the Organization's new vision and action strategy are aimed at launching comprehensive programmes that attach particular importance to children, women and young people, and that are geared towards supporting them in fields of health, education, art, sports, peacebuilding and entrepreneurship.
Ms. Ramata Almami Mbaye also invited relevant stakeholders to join hands with ICESCO to promote common awareness and highlight, foster, and give importance to human values to ensure the protection, education and empowerment of women, children and young people, with particular attention to marginalized and vulnerable groups.
The seminar was attended by Mr. Fadi Farasin, Assistant Director-General (DG) of SESRIC, who delivered an address on behalf of Mr. Nebil Dabur, SESRIC DG, in which he reviewed the Centre's efforts in promoting child protection.