ICESCO participates in ALECSO Regional Forum on Values in Educational Curricula in Arab World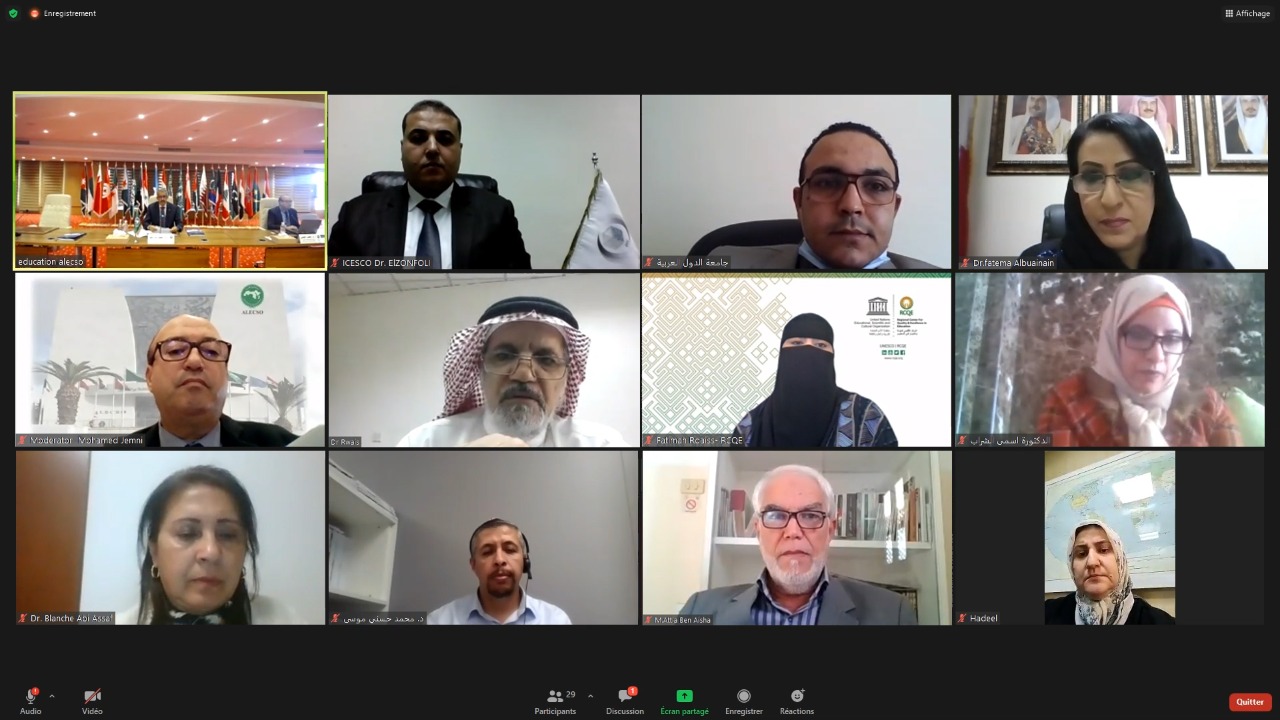 22 November 2021
The Education Sector of the Islamic World Educational, Scientific and Cultural Organization (ICESCO) participated in the regional forum on enhancing and integrating the common Arab and human values in educational curricula in the Arab world, held by the Arab League Educational, Cultural and Scientific Organization (ALECSO), to strengthen the role of education in spreading positive values, guide learners' behaviors, civic role, and intellectual belonging, exchanging good knowledge and experiences in education on social values and practices, and examining their impact on young people. The forum brought together many academics, researchers, educational policymakers from Arab countries, as well as the representatives of several specialized organizations and bodies.
In his address at the opening session, today, November 22, 2021, via videoconference, Dr. Ahmed Zanfali, Programs Manager at Education Sector, reviewed the Organization's efforts to enhance the common Arab and human values in society to achieve sustainable development goals and spread peace, highlighting the salient projects, programs, educational activities, seminars, conferences, publications and reports that ICESCO implemented and published to support the efforts geared towards integrating the positive values into all educational curricula and support its Member States in keeping up with developments in the field of education.
He also pointed out that ICESCO, within the framework of its new vision, pays special attention to enshrining modern education and instilling the lofty values through the development of an educational model that responds to the current needs, contributes to building and promoting values, and developing scientific, critical and creative thinking skills of learners to help them build an integrated personality, and develop a culture of peace and coexistence, stressing ICESCO's willingness to work with all parties to consolidate the common Arab and human values and to integrate them in the educational curricula.