ICESCO Organizes Training Session in Gabon on Inscription of Cultural Elements on Heritage Lists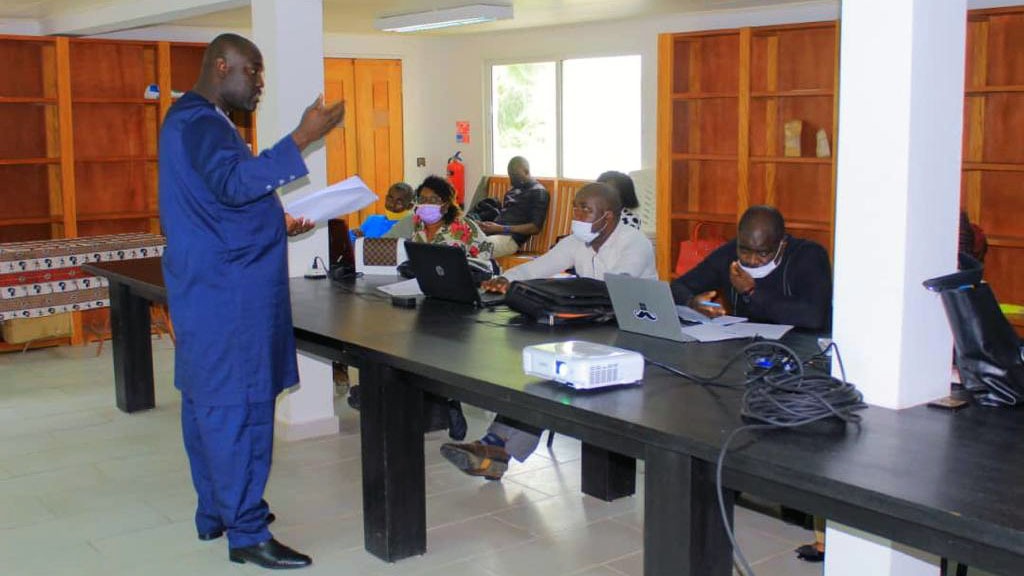 18 November 2021
The Training Session on the Preparation of Nomination Files for the Inscription of Cultural Elements on Heritage Lists kicked off at the National Museum in Libreville, the Republic of Gabon. The four-day event is organized by the Sector of Culture and Communication at the Islamic World Educational, Scientific and Cultural Organization (ICESCO) and aims to introduce Gabonese culture and heritage officials to the areas of work of ICESCO Heritage Center in the Islamic World and highlight the procedures of inscription of heritage sites and cultural elements on ICESCO'S Islamic World Heritage List and develop a framework of nomination files' follow-up and support.
During the opening session, held today, Tuesday, November 16, 2021, Mr. Adrian Djembe, Director of Cultural Heritage at the Gabonese Ministry of Culture and Arts,  hailed the great progress in cooperation relations between ICESCO and Gabon in the fields of culture, heritage and arts.
For his part, Dr. Mohamed Aba Osman, Expert at ICESCO Sector of Culture and Communication, highlighted ICESCO's efforts and its Heritage Center to promote cultural heritage, reaffirming ICESCO's support for Member States' efforts to safeguard and promote heritage sites and landmarks and inscribe them on Islamic World Heritage Lists.
The training session saw the participation of 13 officials from the Gabonese Ministry of Culture and Arts in addition to several researchers, specialists, and students. The closing session will be marked by the preparation of the nomination files of two heritage sites and three intangible heritage elements, according to the nomination criteria of the inscription on ICESCO's Islamic World Heritage Lists.