ICESCO and Oxford Center for Islamic Studies Strengthen Cooperation Relations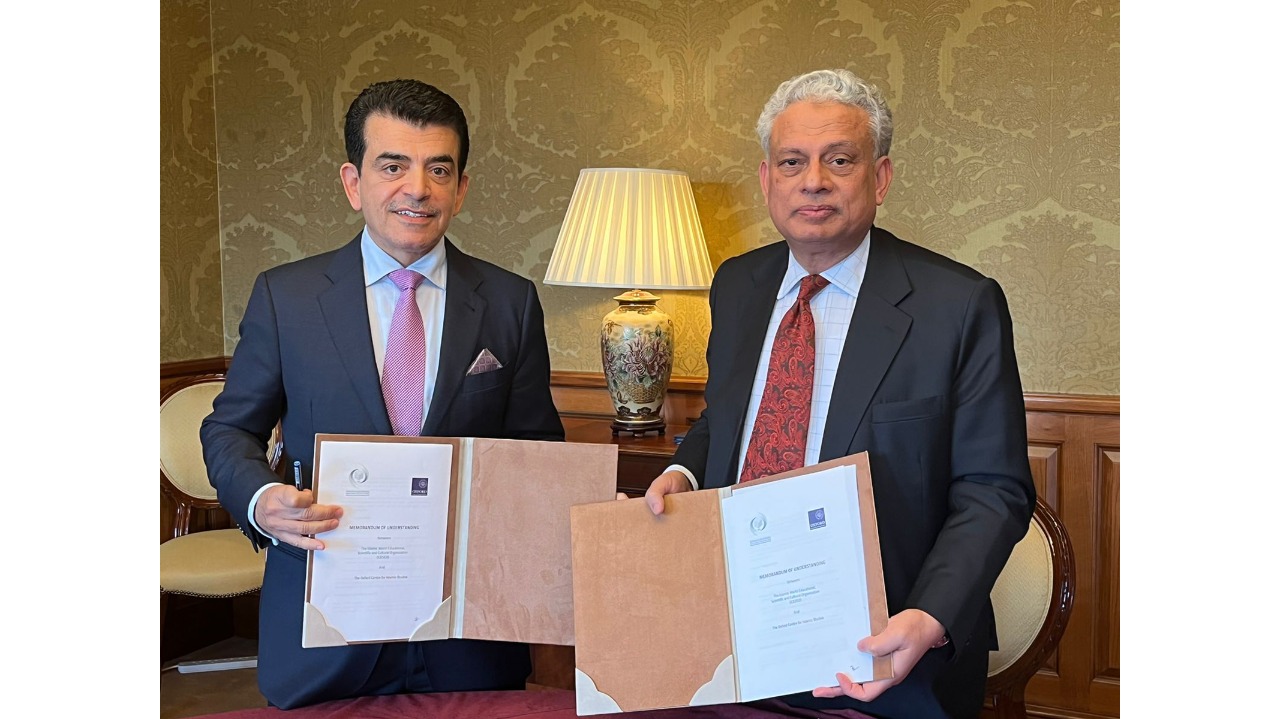 18 November 2021
Dr. Salim M. Al-Malik, Director-General (DG) of the Islamic World Educational, Scientific and Cultural Organization (ICESCO), and Dr. Farhan Nizami, Director of Oxford Center for Islamic Studies, signed a memorandum of understanding to promote and develop constructive cooperation in the fields related to education, science and culture.
The signing ceremony was held during the visit of Dr. Al-Malik, today, November 17, 2021, to the Center headquarters, in Oxford, England. Dr. Al-Malik explored with Dr. Nizami the developments in cooperation between ICESCO and Oxford Center, and the proposed partnership programs and activities between the two parties, which are outlined in the signed memorandum of understanding, most notably building the capacities of young people, developing scientific research, enhancing the use of modern technology, and providing scholarships for Muslim countries' students at Oxford University.
The memorandum of understanding also stipulates cooperation in meeting the educational needs of young generations in Muslim societies, developing cooperation in the fields of health, and enhancing ICESCO's contribution to the Center's Young Muslim Leadership Programme.  The initiative is organized every year in partnership with Prince Charles' Charitable Foundation, to enhance the proper understanding of the Islamic civilization among the peoples of the world.
The signing ceremony is also attended by Dr. Abdelilah Benarafa, Deputy DG of ICESCO, and Dr. Richard Makepeace, former ambassador and researcher in international relations at the Centre.
The Director of Oxford Center for Islamic Studies then took the DG of ICESCO on a tour of the Center's facilities, including the Center's gallery and library. Dr. AlMalik commended the outstanding role of the Center in publicizing the Islamic civilization through pioneering research works that depict the true image of Islam in the West.
Oxford Center for Islamic Studies is a research center affiliated with Oxford University, established, in 1985, to encourage studies on the Islamic culture and civilization and its development needs, under the auspices of Prince Charles of Wales. It is the first center of its kind to receive the patronage of a member of the British Royal Family.