Indonesian Student Delegation in Morocco Visits ICESCO Headquarters in Rabat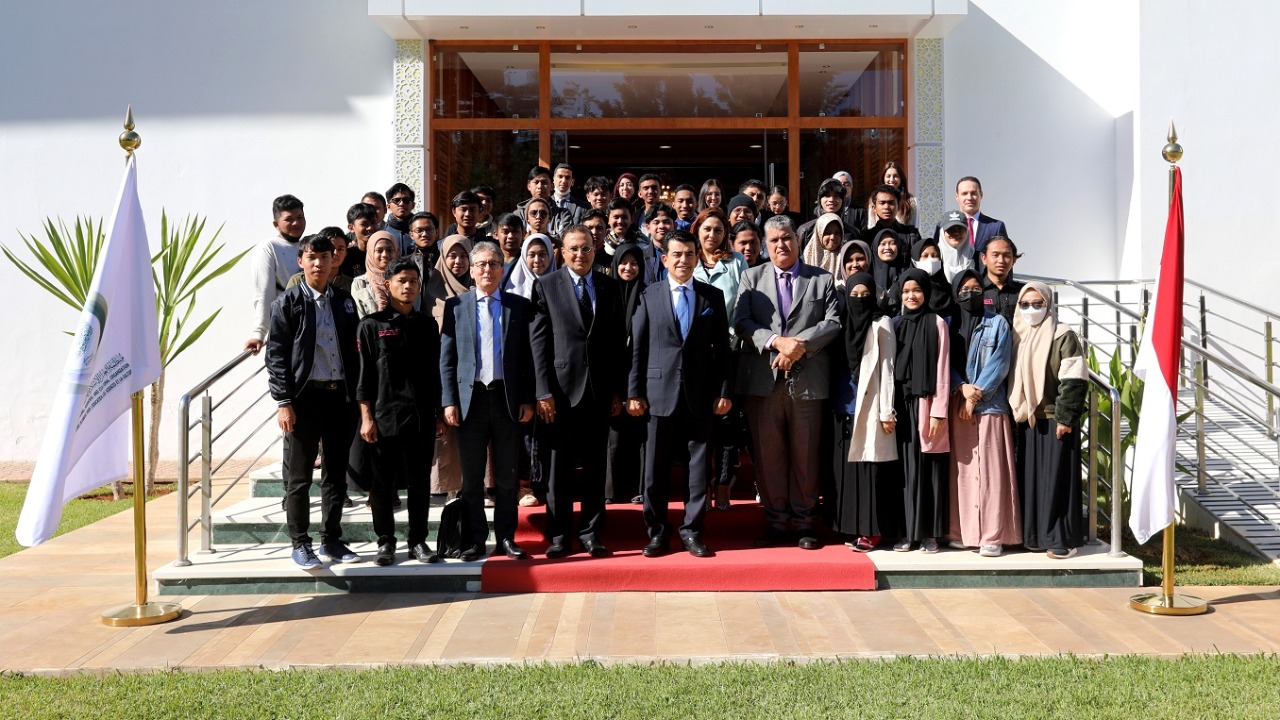 10 November 2021
A large delegation of Indonesian students enrolled in different Moroccan universities visited the headquarters of the Islamic World Educational, Scientific and Cultural Organization (ICESCO) to have a closer look at the work nature of the Organization's different sectors and departments and explore ways to benefit from ICESCO's programs and activities.
During the visit, which took place on Tuesday, November 9, 2021, Dr. Salim M. AlMalik, Director-General (DG) of ICESCO, met with the Indonesian students and engaged in a constructive conversation with them, emphasizing the Organization's keenness to cooperate with Indonesia, a Member State of ICESCO since 1986. Dr. AlMalik introduced the student delegation to the major programmes and activities developed by the Organization to train young people in its Member States and build their capacities, extending the invitation to the student delegation to take part in such activities.
In response to a question from one of the students on the possibility of physical participation in the Organization's activities, Dr. AlMalik clarified that all ICESCO events are usually open for those interested; however, in light of the current COVID-19 pandemic, the Organization has reduced the number of physical attendees in compliance with precautionary measures. He added that all conferences and seminars are streamed live on ICESCO's Facebook pages in the three working languages of the Organization.
Following their meeting with ICESCO DG, the Indonesian students were taken on a tour of the Organization during which they were introduced to the working mechanisms of the various sectors, departments, and centers by several ICESCO Officials.
At the close of the visit, the Indonesian students expressed their delight to visit ICESCO headquarters and acquaint themselves with its activities, reaffirming their eagerness to get involved in ICESCO's programmes, particularly those aiming at training young people and building their capacities.