ICESCO Participates in Meeting of Educational Affairs Council of Palestinian Children and UNRWA in Cairo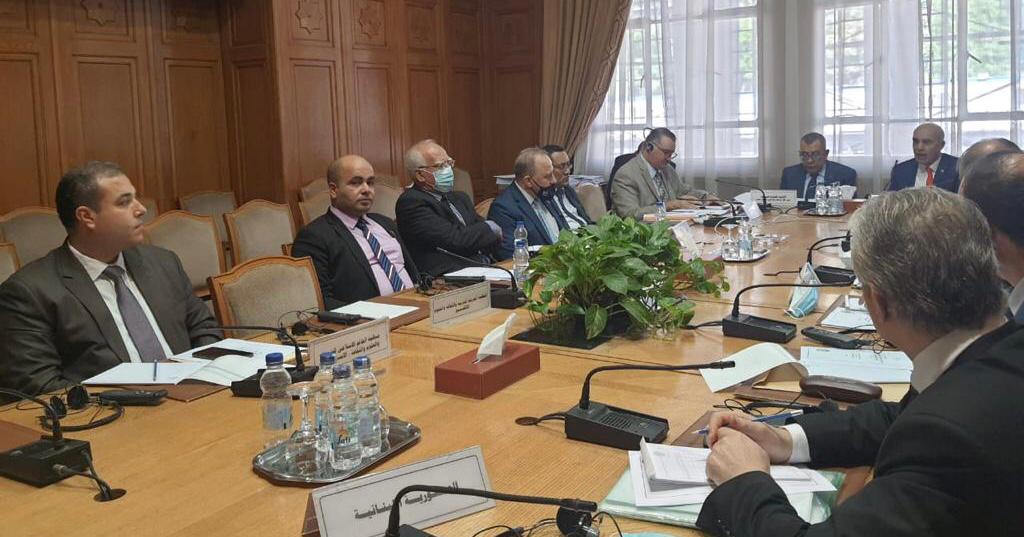 10 November 2021
The Education Sector of the Islamic World Educational, Scientific and Cultural Organization (ICESCO) participated in the 31st joint meeting between the Educational Affairs Council of the Palestinian Children and education officials of the United Nations Relief and Works Agency for Palestine Refugees in the Near East (UNRWA), held by the Sector of Palestine and Occupied Arab Territories at the headquarters of the General Secretariat to the League of Arab States in the Egyptian capital, Cairo, with the aim of exploring the educational process in the educational institutions of the Agency and discussing prospects for cooperation between the Educational Affairs Council and UNRWA in the field of education.
During the meeting, which started on November 9, 2021, Dr. Ahmed El-Zonfoli, Program Manager at ICESCO Education Sector, reviewed the Organization's efforts to support education in Palestine and the various ICESCO educational projects, programs and activities for the benefit of the State of Palestine, noting that the Organization's vision pays special attention to address all forms of deprivation of education for all children and youth and intensifies efforts and support for Palestinian educational institutions.
The meeting also touched upon ways to upgrade all components of the educational process in UNRWA educational institutions, including buildings, school equipment, textbooks, conditions of teachers and workers, vocational training, educational guidance and scholarships. It also discussed the need to unify efforts and cooperation to strengthen UNRWA's educational special programs to overcome the challenges related to the development and advancement of Palestinian educational institutions, as well as the need to formulate a strategy to ensure the continuity of the Agency's action in providing education to more than half a million Palestinians in the Arab lands.