ICESCO and Hamdan bin Rashed Foundation for Distinguished Academic Performance Explore Cooperation Prospects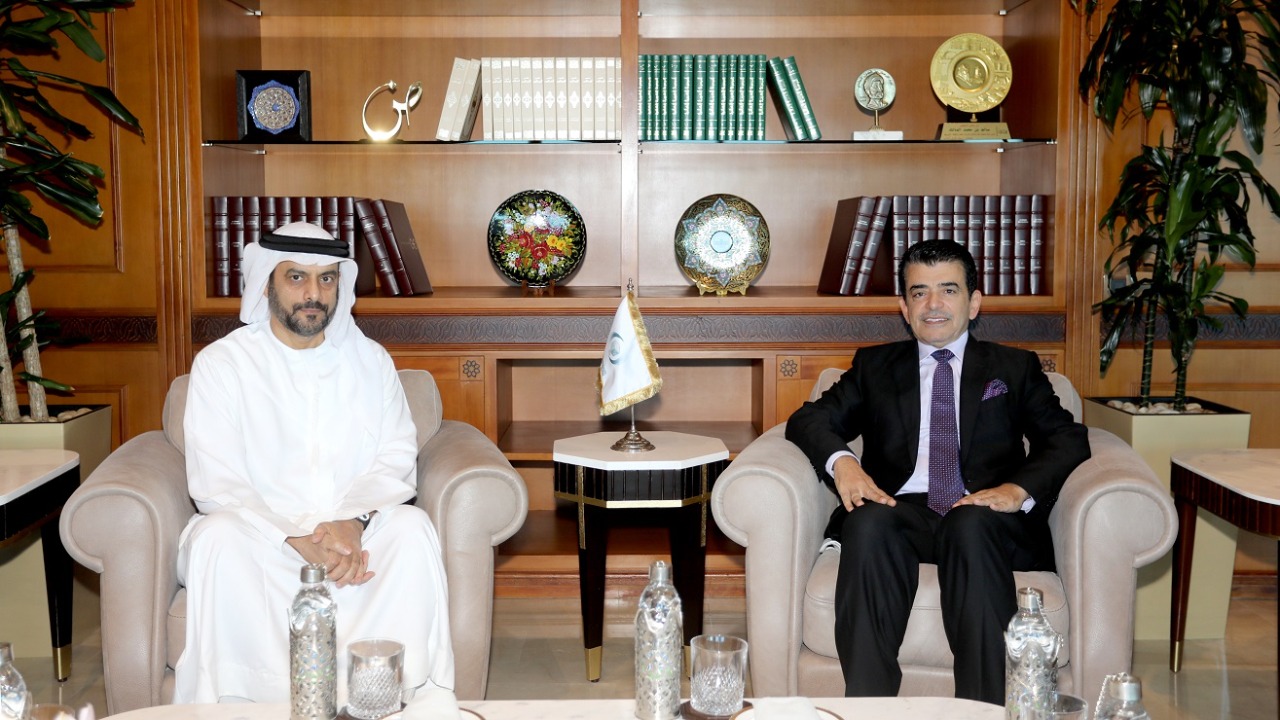 5 November 2021
Dr. Salim M. AlMalik, Director-General (DG) of the Islamic World Educational, Scientific and Cultural Organization (ICESCO), and Dr. Khalifa Al-Suwaidi, Member of the Board of Trustees of Hamdan bin Rashed Foundation for Distinguished Academic Performance, and together they discussed ways to promote cooperation between the Organization and the Foundation in the field of education.
During the meeting held today, Wednesday 4 November 2021, at ICESCO headquarters in Rabat, the two parties reviewed the arrangements for the award ceremony of the two editions of ICESCO—Hamdan Bin Rashid Al Maktoum Prize for Voluntary Development of Education Facilities in the Islamic World, to be held during the 14 Session of the General Conference and the 42nd Session of the Executive Council, which will be both hosted by the Arab Republic of Egypt, on December 6-9, 2021.
The two parties also discussed the preparations for launching the Prize's third edition, a prize launched by the two institutions to encourage outstanding, sustainable and comprehensive education projects, and pay tribute to the people and institutions in charge of voluntary initiatives and charity works in the field of education.
The meeting discussed the Foundation's participation in the international conference which ICESCO will hold in December, in celebration of the World Arabic Language Day, under the theme, "Women and the Arabic Language: Reality and Prospects". This conference will pay tribute to the late Sheikh Hamdan bin Rashed Al Maktoum, in recognition of his efforts to promote Arabic.
At the close of the meeting, Dr. Al-Suwaidi presented the Director-General with a copy of "Al-Qalbu An-Naqiy", a book issued by the Foundation, which documents the journey of the late Sheikh Hamdan, who was a prominent patron of educational and health initiatives and a devoted supporter of Arab and Islamic culture.
Dr. Ahmad Said Bah, Advisor to the DG for Partnerships and International Cooperation, also attended the meeting.