ICESCO and Moroccan Ministry of Higher Education Agree to Strengthen Cooperation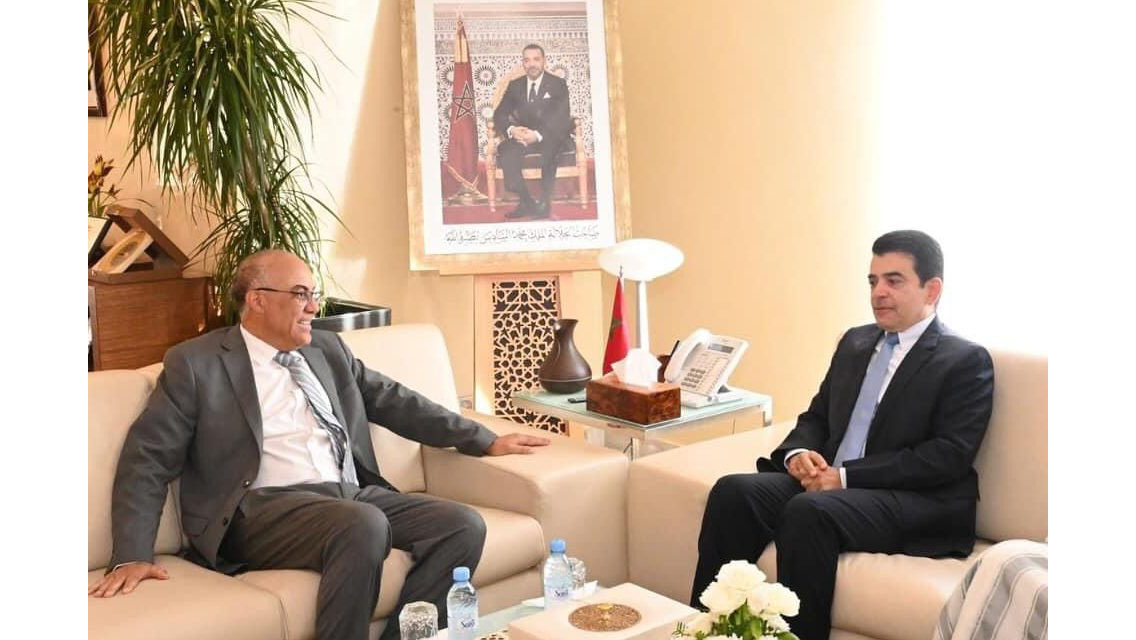 1 November 2021
Dr. Salim M. AlMalik, Director-General (DG) of the Islamic World Educational, Scientific and Cultural Organization (ICESCO) and Dr. Abdellatif Miraoui, Minister of Higher Education, Scientific Research and Innovation in the Kingdom of Morocco, discussed ways to strengthen cooperation between ICESCO and the Ministry in the fields of scientific research, exchange between universities, granting scholarships to students, and the creation of scientific chairs.
During the meeting, which took place on Friday, October 29, 2021 at the headquarters of the Ministry in Rabat, Dr. AlMalik congratulated Dr. Miraoui for the trust placed in him by His Majesty King Mohammed VI (may God assist him) and for his appointment as Minister of Higher Education, Scientific Research and Innovation, wishing him every success in his new mission.
ICESCO DG also reviewed the vision of the Organization, which attaches great importance to scientific research and innovation, and the importance of using the capabilities offered by modern technology and artificial intelligence applications to achieve sustainable development. He also presented the programme of establishing ICESCO scientific chairs in various fields in a number of universities around the world, including ICESCO chairs in Moroccan universities and in universities in Member States.
The meeting also discussed the possibility of organizing jointly the next session of the Conference of Higher Education and Scientific Research Ministers of ICESCO Member States.
For his part, Dr. Miraoui welcomed this meeting and expressed his support for reinforcing the fruitful cooperation with ICESCO, through the support of innovation and the promotion of student exchange between universities.
The meeting was attended by Dr. Abdelilah Benarafa, ICESCO's Deputy DG, and Mr. Mohammed Khalfaoui, Secretary General of the Ministry, and Mr. Anass Bennani, Director of Cooperation and Partnership at the said Ministry.