ICESCO Global Space Science Forum to Kick off on November 1st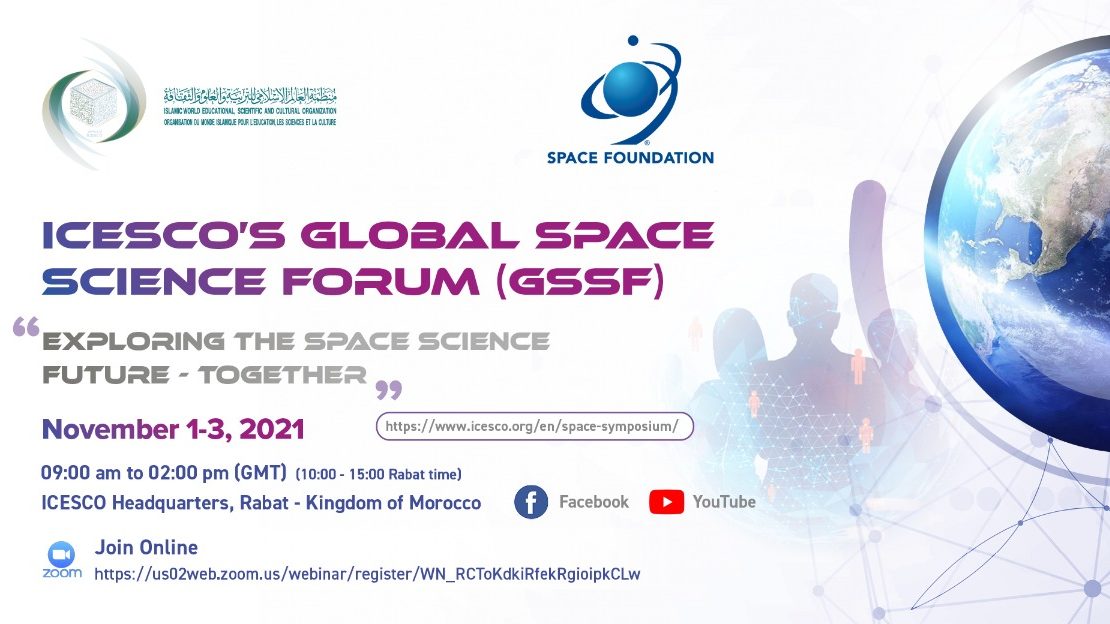 15 October 2021
The Islamic World Educational, Scientific and Cultural Organization (ICESCO) and the American Space Foundation will hold ICESCO Global Space Science Forum, under the theme "Exploring the Space Science Future – Together," on November 1-3, 2021, with the participation of senior officials from specialized international organizations and institutions as well as astronauts, experts and researchers in space sciences and related industries.
The Forum, which will be held face-to-face at ICESCO headquarters, in Rabat, and via videoconference, will consider ways to harness the opportunities of space science and technology in the fields of education, science, and innovation in the Islamic world. It will also explore the mechanisms for promoting the use of space science applications to develop a road map to enhance ICESCO Member States' programs of space science and technology by raising awareness of their importance in all spheres of life such as agriculture, health, education, and environmental protection.
The program of the first day of the forum features the opening remarks and three working sessions, which will tackle the significance of space ecosystems for the Islamic world, space sciences – Earth – environment – humans, the role of space agencies in applications of space science-driven knowledge, respectively; in addition to a round table on space science significance in limiting disaster risks, humanitarian crisis and reducing poverty.
The forum, which will be held every year in one of ICESCO's the Member States, will make recommendations to contribute to the formulation of national policies for optimal use of space science and technology in Muslim countries to achieve sustainable development in various fields based on the discussions during its working sessions.
The Forum activities will be broadcast live on ICESCO official Facebook page through the link: https://www.facebook.com/ICESCO.En/live