ICESCO and Bahrain Authority for Culture and Antiquities Explore Prospects for Cooperation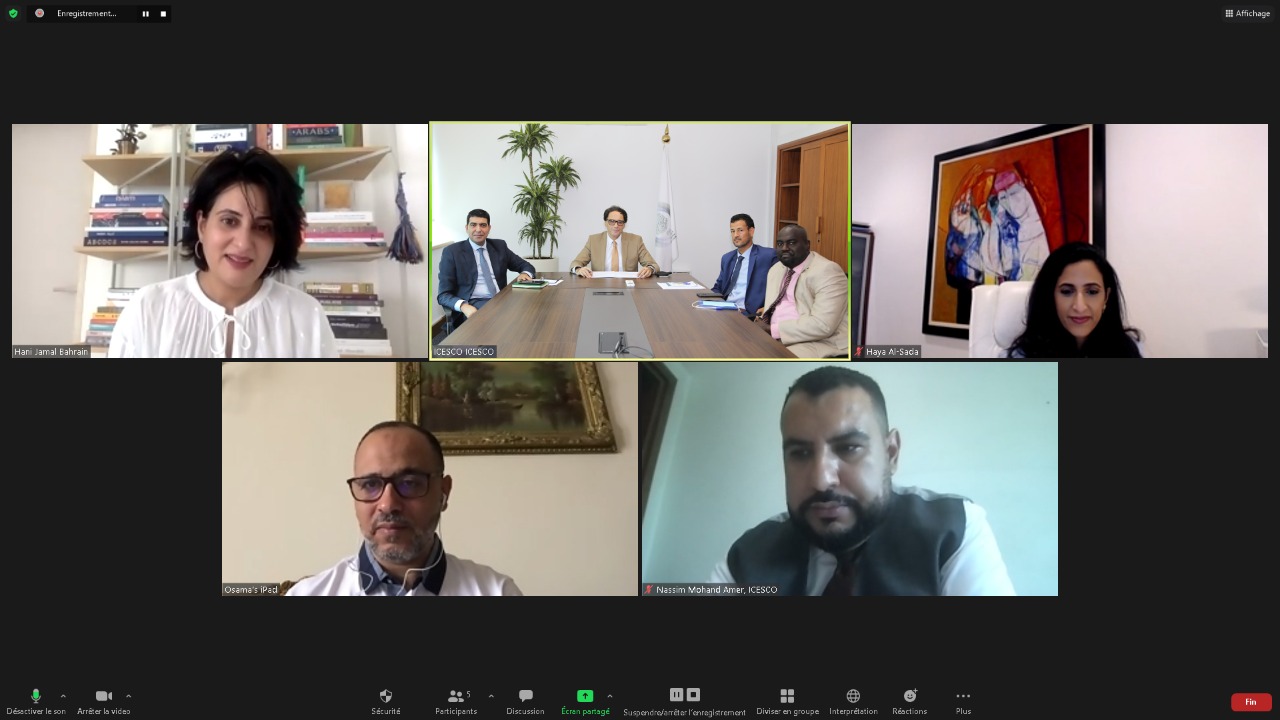 12 October 2021
The Culture and Communication Sector of the Islamic World Educational, Scientific and Cultural Organization (ICESCO), held on Monday (October 11, 2021), a virtual meeting with Sheikha Hala bint Mohammed Al Khalifa, Director-General of Culture and Arts Directorate at Bahrain Authority for Culture and Antiquities (BACA), to discuss prospects for cooperation between ICESCO and BACA in culture and heritage.
The meeting touched upon the mechanisms for developing cooperation between the two parties and the need for coordination on the celebration of the International Day of Islamic Art on November 18, through a set of programs and activities.
During the meeting, Dr. Mohamed Zine El Abidine, Head of Culture and Communication Sector at ICESCO, highlighted the axes of cooperation with BACA within the framework of ICESCO's Roads for the Future and ICESCO Creative.
ICESCO celebrated for the first time the International Day of Islamic Art last year, following UNESCO's adoption of November 18 of each year as an international day to celebrate Islamic art based on the proposal of Bahrain.