ICESCO and Gabon Agree to Develop Cooperation in Scientific Research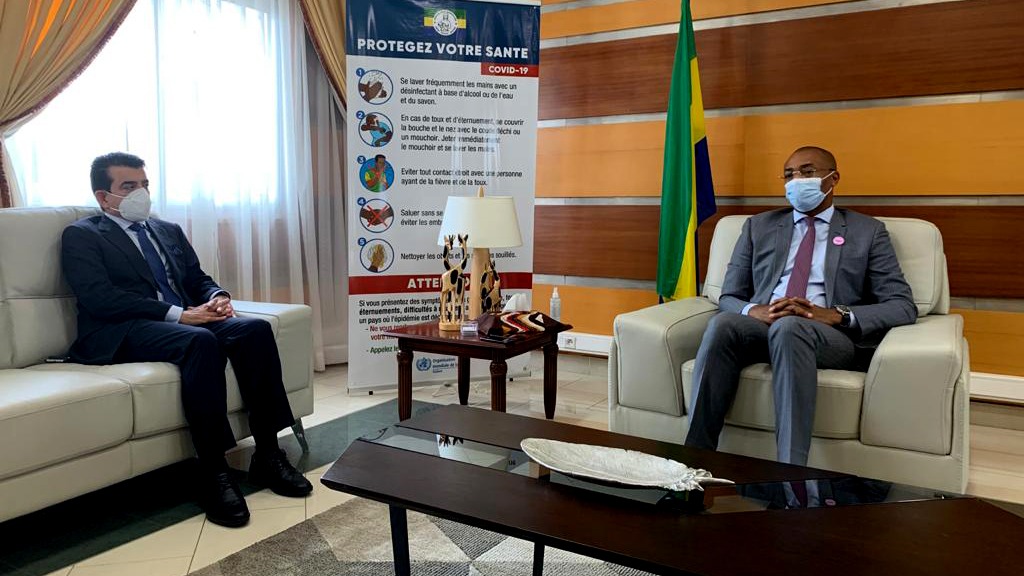 6 October 2021
The Director-General (DG) of the Islamic World Educational, Scientific and Cultural Organization (ICESCO), Dr. Salim M. AlMalik, met the Gabonese Health Minister, Mr. Guy Patrick Obiang Ndong, to explore the prospects for cooperation between ICESCO and Gabon in scientific research and support projects for doctors and researchers in the health and social sectors.
During the meeting, held today, October 6, 2021, at the headquarters of the Health Ministry, in Libreville, Dr. AlMalik reviewed ICESCO's key programs and activities in the health, humanitarian and social fields within the framework of its new vision and action plan.
The two parties agreed to organize a set of ICESCO's medical, educational and cultural caravans in Gabon and grant research scholarships to Gabonese researchers in the health and social fields. They also agreed to cooperate in the development of scientific research and the use of artificial intelligence in the health sector and hold training sessions for Gabonese doctors on the fields of action, various applications, and technologies as well as the challenges and issues related to artificial intelligence.
For his part, the Gabonese Health Minister reaffirmed that the Ministry is keen on cooperating with ICESCO in programmes and projects related to the health and humanitarian field. He also commended the Organization's role in this regard.
The meeting also brought together Ms. Ramata Almamy Mbaye, Head of ICESCO's Social and Human Sciences Sector; and Dr. Ahmed Said Bah, Adviser to ICESCO DG for Partnerships and International Cooperation.