AlMalik Examines the Arrangements for Hosting ICESCO General Conference and Executive Council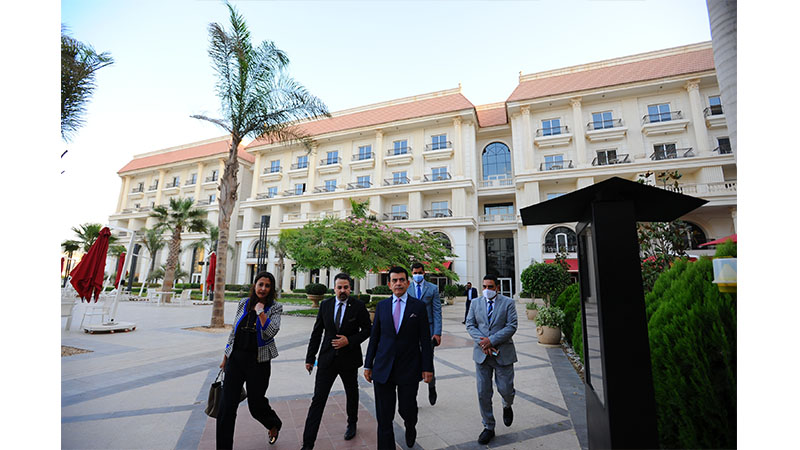 26 September 2021
Dr. Salim M. AlMalik, Director-General (DG) of the Islamic World Educational, Scientific and Cultural Organization (ICESCO), and Dr. Ghada Abdel Bari, Secretary-General of the Egyptian National Commission for Education, Science and Culture, paid a visit to the new administrative capital of the Arab Republic of Egypt on Saturday, September 25, 2021, to examine the facilities prepared to host ICESCO's General Conference and the Executive Council in December 2021.
ICESCO DG also inspected the halls and facilities of the Conference venue and took stock of the arrangements made to host Member States' delegations and the Organization's General Directorate.
In this connection, Dr. AlMalik commended the preparations and high-level arrangements made to host the proceedings of the Organization's Executive Council, as well as the General Conference which Egypt is hosting for the first time in the Organization's history.