ICESCO Director-General Receives Ambassador of Senegal in Rabat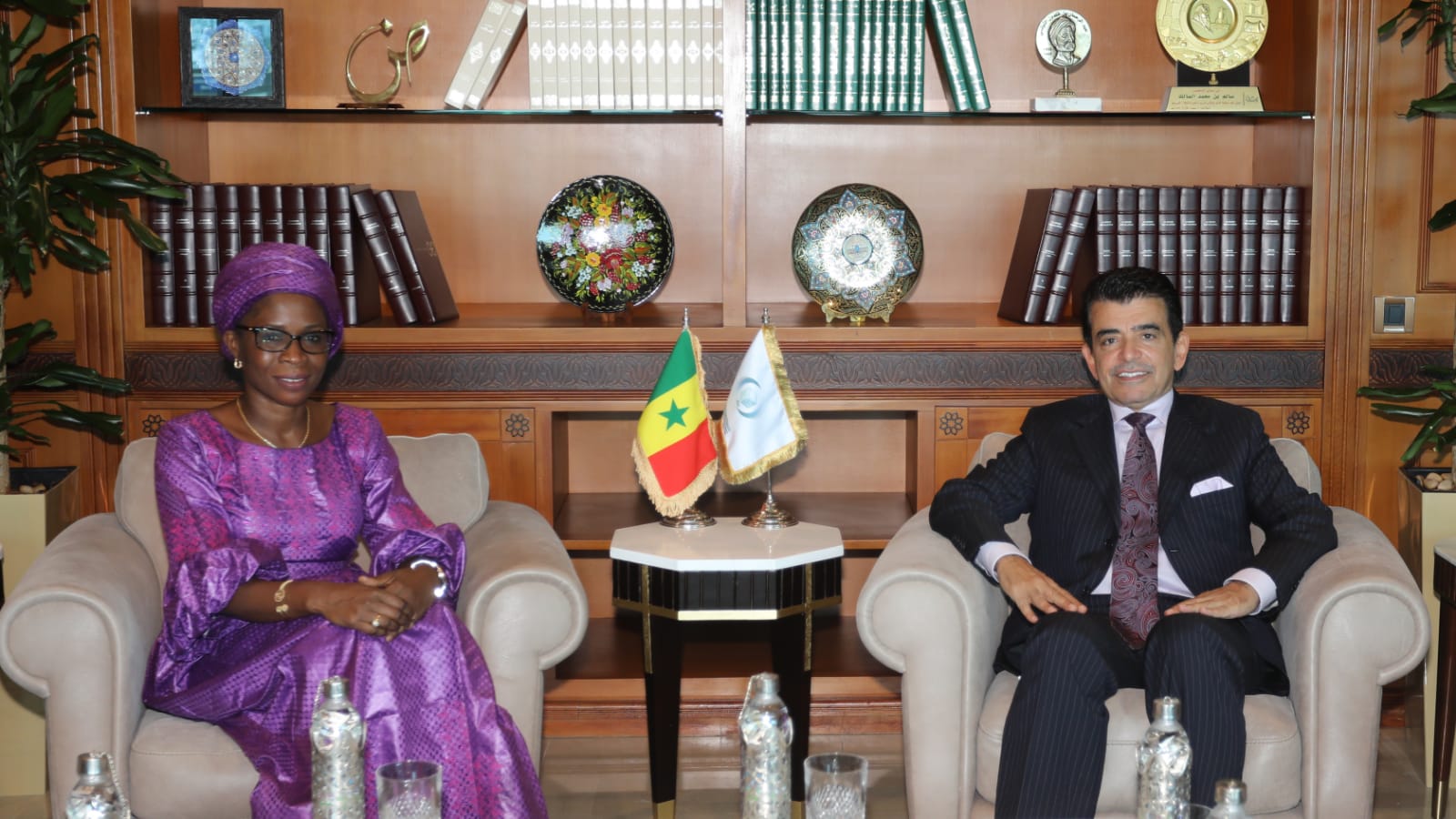 8 September 2021
The Director-General (DG) of the Islamic Educational, Scientific and Cultural Organization (ICESCO), Dr. Salim M. AlMalik, discussed with Ms. Seynabou Dial, Ambassador Extraordinary and Plenipotentiary of Senegal to Morocco, ways to develop cooperation between ICESCO and Senegal in the Organization's action areas.
At the beginning of the meeting, held at ICESCO headquarters in Rabat, on September 7, 2021, Dr. AlMalik congratulated Ms. Dial on starting her mission as Senegalese ambassador to Morocco, and for being the first woman to hold this position. He also stressed that ICESCO is working within the framework of its new vision to support and build the capacities of girls and women. The Organization is carrying out relevant programs and activities during 2021, which is proclaimed by the ICESCO as the Year of Women benefiting from the high patronage of His Majesty King Mohammed VI of Morocco, he added.
ICESCO DG indicated that cooperation between the Organization and Senegal is witnessing a great development, noting his meeting with Senegalese President Macky Sall, at the Presidential Palace in Dakar, during his visit to Senegal in January 2020, where he explored cooperation between the two sides with several Senegalese officials.
Dr. AlMalik also affirmed that ICESCO is a partner with the Senegalese government and the Secretariat of the World Water Forum, in organizing the 9th World Water Forum, which will be held next year after being postponed due to the Covid-19 pandemic. He added that Senegal was one of the countries that received support from ICESCO during the pandemic, as part of the Organization's programs to help the Member States in mitigating the pandemic's negative effects.
The Ambassador of Senegal to Morocco expressed her appreciation for the roles that ICESCO performed, stressing that the permanent partnership between the Organization and Senegal will continue to flourish in all areas of its competence and that her country is keen to participate in all ICESCO activities.
Dr. Abdelilah Benarfa, ICESCO Deputy DG, Ms. Ramata Almamy Mbaye, Director of the Social and Human Sciences Sector, and Dr. Ahmed Said Ould Bah, Advisor to the DG in charge of Partnerships and International Cooperation attended the meeting.