Announcing Winning Projects of Hamdan-ICESCO Prize for Voluntary Development of Education Facilities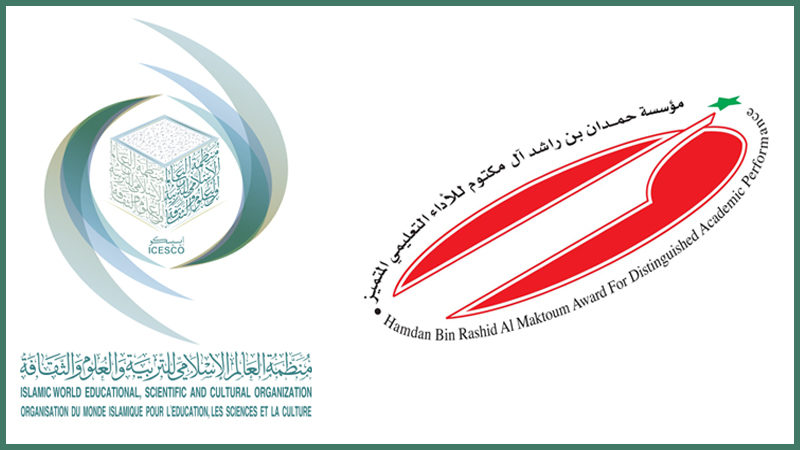 2 September 2021
The Islamic World Educational, Scientific and Cultural Organization (ICESCO) and Hamdan Bin Rashid Al Maktoum Foundation for Distinguished Academic Performance are pleased to announce the winners of the second edition of the Hamdan-ICESCO Prize for Voluntary Development of Education Facilities in the Islamic World, which is awarded to three winners from among the outstanding educational projects in the Islamic world.
The Organization and the Foundation launched this prize to encourage distinguished, sustainable and comprehensive educational projects, and honor the figures and institutions in charge of voluntary initiatives and charitable works in the field of education. The prize is awarded every two years to three winners, each of whom receives the prize shield and a financial reward to be used for supporting and developing the winning project or educational work in general.
The winners of this edition are the "Enlighten their future" project for developing educational institutions and programs with support from the International Charitable Organization in Ajman, United Arab Emirates; the "Educational Complexes" project, with support from Abdul Aziz, Mohammed, and Abdul Latif's sons of Hamad Al-Jabr Charity, Saudi Arabia; and the project of "Teaching Arabic Language in Chad," with support from the Arab Bank for Economic Development in Africa (BADEA).
Thirty-seven (37) candidates from the Arab, Asian and African regions participated in this edition. The award ceremony will be held during the next General Conference of ICESCO, due to be held in December 2021, in Cairo, the Arab Republic of Egypt.
ICESCO and Hamdan Bin Rashid Al Maktoum Foundation for Distinguished Academic Performance announce the opening of nominations for the third edition of the Prize for the projects concerned in the countries of the islamic world in accordance with the conditions and procedures that will be posted on the website: www.ha.ae.