ICESCO and EWB-Korea Sign MoU for Cooperation in Education and Literacy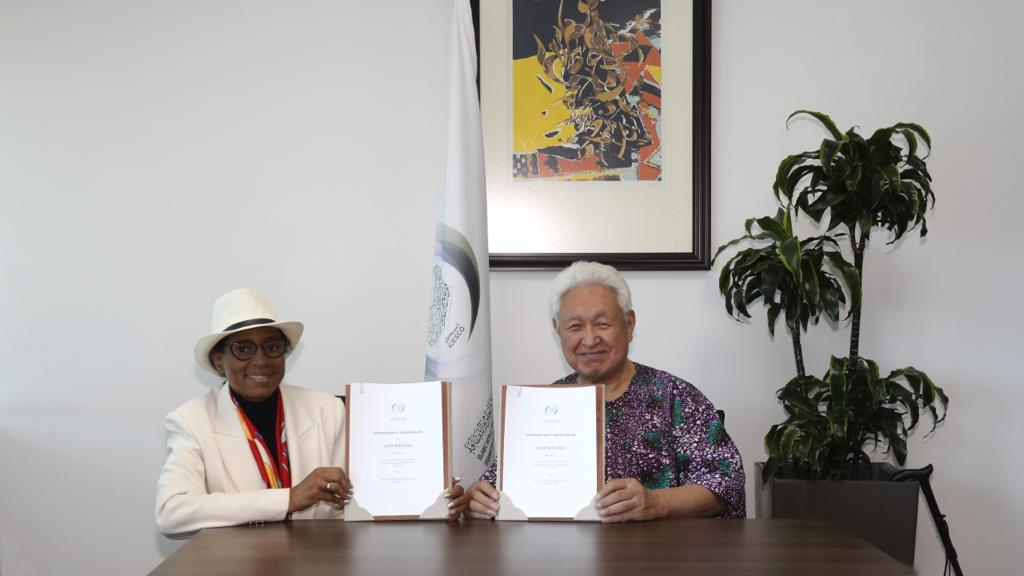 12 August 2021
The Islamic World Educational, Scientific and Cultural Organization (ICESCO) and Educators Without Borders in the Republic of Korea (EWB-Korea) signed on Wednesday, August 11, 2021, at ICESCO headquarters in Rabat, a memorandum of understanding (MoU) for cooperation in the fields of literacy, gender equality, and capacity-building. The MoU provides for promoting the field of education in the Islamic world through launching and implementing various programs and activities.
Dr. Koumbou Boly Barry, Head of ICESCO's Sector of Education, and Mr. Ki-Seok Kim, President of EWB-Korea, signed the MoU, in the presence of several ICESCO's heads of departments and experts.
In her address at the signing ceremony, Dr. Koumbou Boly Barry noted that the MoU aims to build teacher's capacities and consolidating the embrace of ICT. The Head of the Education Sector also reaffirmed ICESCO's support for the Islamic world countries in all fields pertaining to education, science and culture, adding that the Organization also works towards building women and young people's capacities.
Mr. Ki-Seok Kim expressed his delight to sign such an MoU, stating that it will contribute to expertise exchange in the field of education as well as the development of literacy and capacity-building projects and programs targeting women and the youth.
The MoU provides for cooperation in sharing the good practices of the Republic of Korea in the field of education with the ICESCO Member States and the participation of ICESCO and EWB-Korea experts in joint meetings and training sessions. It also provides for promoting communication, improving women's economic situation in the Islamic world, and developing projects targeting the achievement of sustainable development goals.