Creation of ICESCO Chair at Ibn Zohr University to Support Research Works on Argan Trees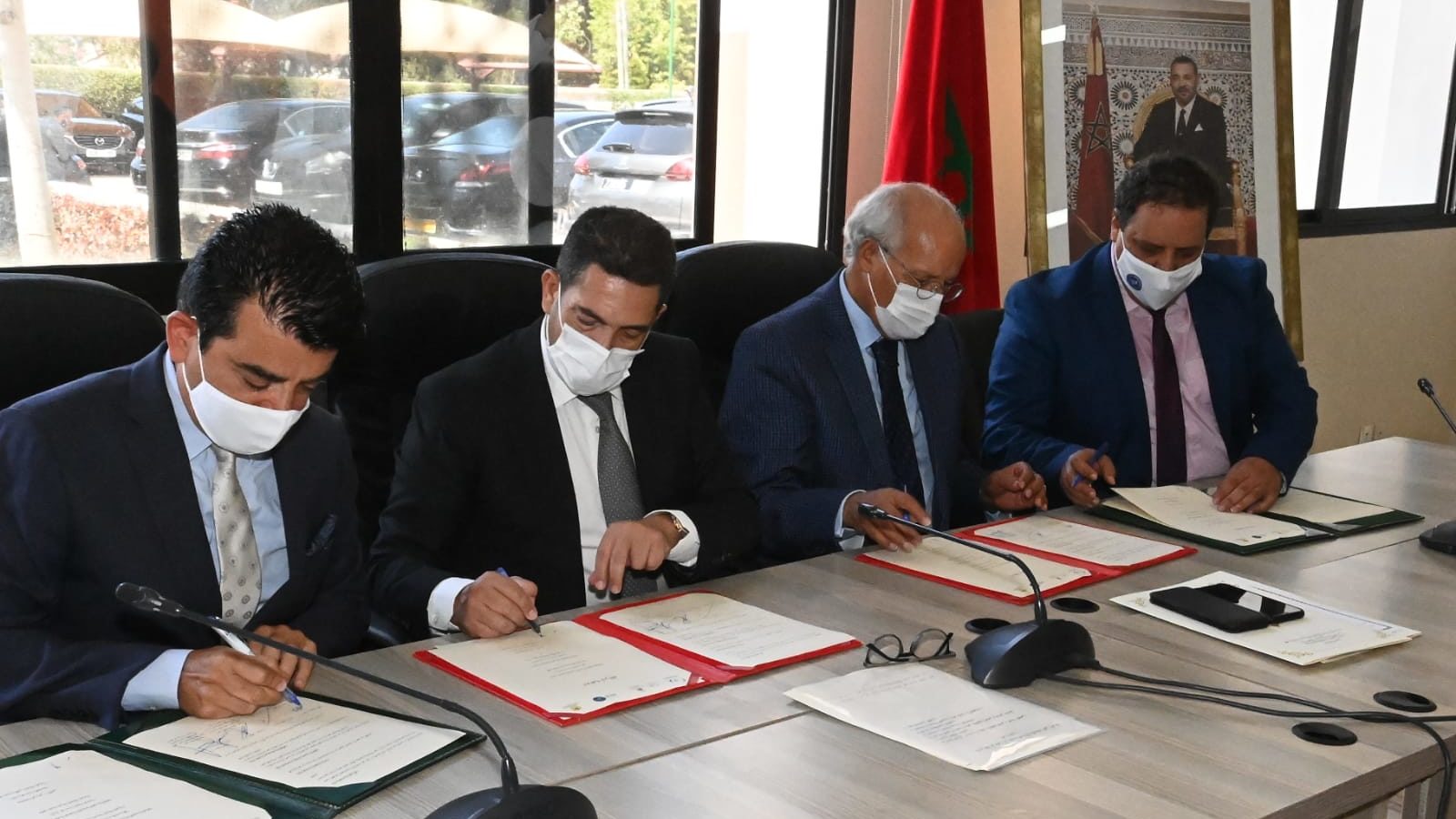 29 July 2021
The Islamic World Educational, Scientific, and Cultural Organization (ICESCO) and Ibn Zohr University in Agadir, Morocco, signed a partnership agreement to create an ICESCO Chair on Argan Trees at the said University. The Chair aims at supporting, encouraging, and supervising research works on Argan trees and their means of preservation, as well as dedicating awards to outstanding research works in the field of Argan trees development and preservation.
Dr. Salim M. AlMalik, ICESCO Director-General (DG); Dr. Said Amzazi, Minister of National Education, Vocational Training, Higher Education and Scientific Research, President of the Moroccan National Committee for Education, Science and Culture; Dr. Driss Ouaouicha, Minister Delegate in Charge of Higher Education and Scientific Research in Morocco and Dr. Abdelaziz Bendou, President of Ibn Zohr University, signed the agreement yesterday, Wednesday, July 28, 2021, at the headquarters of the Center of National Trainings and Meetings, in Rabat. Mr. Jamal Eddine El Aloua, Secretary-General of the Moroccan National Commission well as several presidents of Moroccan universities, officials and directors at the Moroccan Ministry of National Education, Vocational Training, Higher Education and Scientific Research attended the signing ceremony.
In his address at the signing ceremony, Dr. AlMalik stated that the Chair aims to encourage research works on Argan trees since it is considered an intangible cultural heritage, a medical plant found in abundance in the southern regions of Morocco and an environmental treasure which offers investment opportunities, especially for the rural women through engaging in Argan products cooperatives.
The DG added that the establishment of the Chair is part of ICESCO's new vision which adopts an open-door policy, noting that the Organization has created an International Network of Chairs for Science, Thought, Letters and Arts to support research works in these fields.
Dr. Amzazi explained that the Chair will oversee research works on Argan trees preservation and development mechanisms in addition to launching awards to encourage outstanding research works in the field.
The agreement provides for selecting scientific research topics on Argan trees, overseeing their completion and execution, organizing calls for proposals on research works related to the Chair's topic, as part of an awards program, as well as assigning a jury to select outstanding works. In addition, the agreement provides for presenting the National Commission with the necessary information to prepare periodical reports to be submitted regularly to ICESCO, which will support the chair's activities.