Delegation of ACAO Executive Council members visit ICESCO headquarters in Rabat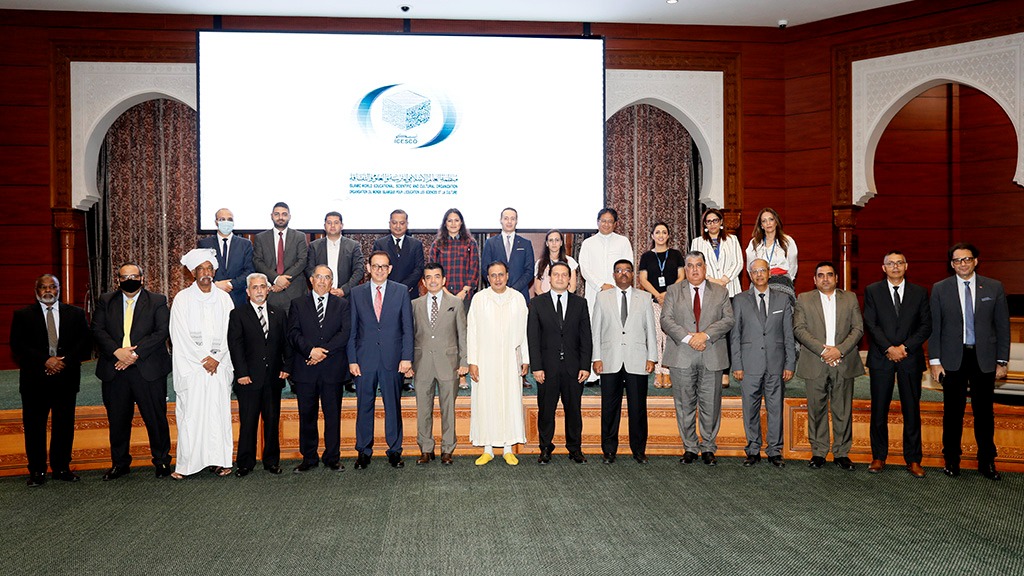 3 July 2021
Dr. Salim M. AlMalik, Director-General of the Islamic World Educational, Scientific and Cultural Organization (ICESCO), received at ICESCO headquarters, today, Friday 2 July 2021, a delegation of the Executive Council of the Arab Civil Aviation Organization (ACAO). The delegation was comprised of Captain Haitham Mesto, Chairman of the ACAO Executive council, Eng. Abdennebi Manar, ACAO Director General, in addition to a number of the Executive council members. Dr. Abdelilah Benafara, ICESCO Deputy Director-General, and several Organization advisers and heads of sectors and departments also attended the meeting.
During the meeting, Dr. AlMalik gives an overview of ICESCO, highlighting the key axes of its strategic vision and action plans and the modernization its working mechanisms have seen over the last two years.
Dr. AlMalik also noted that the Organization is dedicated to building cooperation and partnership relations with regional and international organizations and bodies for the benefit of the Member States and Muslim communities across the globe.
Captain Mesto expressed his and the Council's delight to meet with ICESCO Director-General and leadership, commending the role the Organization assumes in its areas of competence and its sustained efforts to reflect the true image of the Islamic civilization and culture to the world.
He added that civil aviation is no longer a simple means of transportation, but rather a lever for achieving development, as there can be no tourism or international trade exchange without aviation, stating that he is looking forward to developing cooperation relations between the two organizations.
Heads of ICESCO sectors highlighted the key initiatives, programs and activities the Organization is currently implementing in partnership with the Member States' competent parties and suggested areas of cooperation between ICESCO and the ACAO.
The delegation concluded their visit by a tour inside ICESCO headquarters, including a stop at ICESCO Art Gallery, currently hosting the exhibition "In the Footsteps of Fatima Al-Fihria," which features a large number of paintings by Moroccan artists.