ICESCO and AZERTAC Sign Cooperation Agreement in Field of Information and Publishing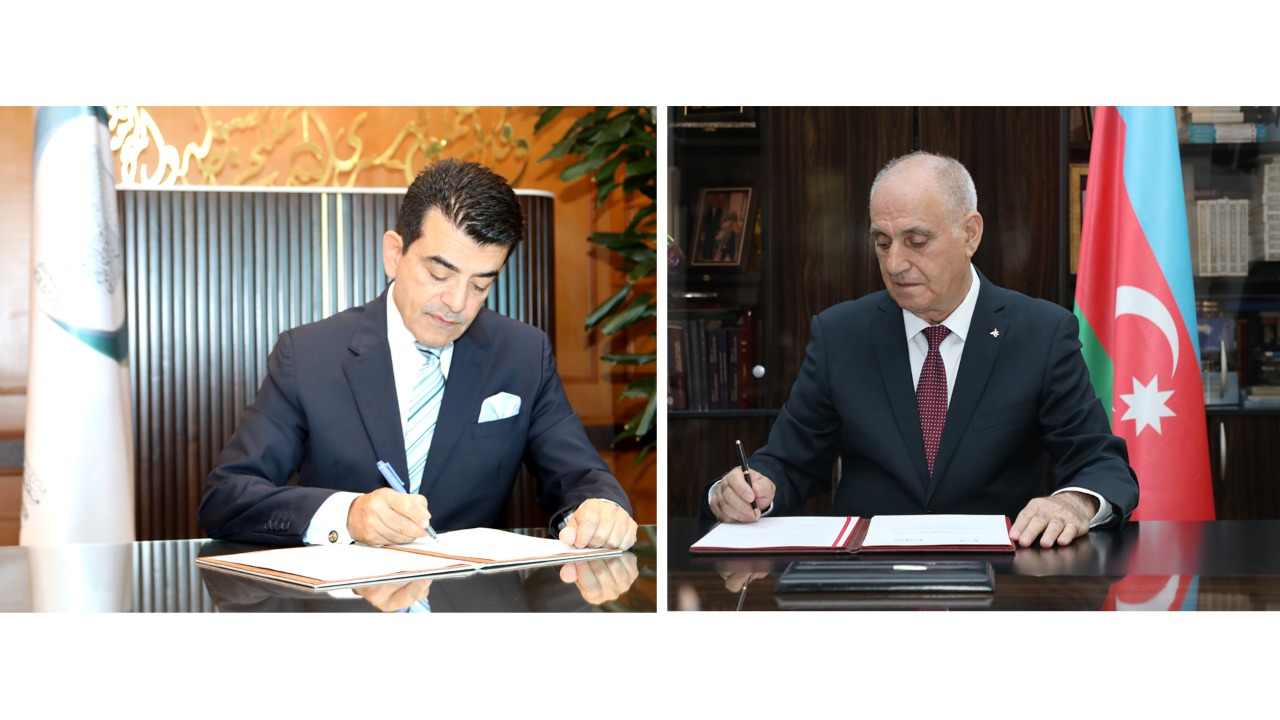 18 June 2021
The Islamic World Educational, Scientific and Cultural Organization (ICESCO) and the Azerbaijani State News Agency (AZERTAC) signed a Memorandum of Understanding (MoU) to outline their cooperation in the field of media. The MoU provides for the joint implementation of several practical programs and projects to train ICESCO Member States' journalists and media professionals, as well as the co-organization of international conferences and workshops in the fields of publishing and media content production.
Following the signing of the MoU, Dr. Salim M. AlMalik, ICESCO Director-General (DG), reaffirmed that the agreement ushers the two parties into a new era of cooperation, in a genuine embodiment of the special relations between ICESCO and the Republic of Azerbaijan.
ICESCO DG stated that the cooperation aims to carry out outcome-based and goal-oriented programs and projects in the fields of journalist and media professional capacity building and training, adding that supporting and training the youth, as well as investing in human capital are at the forefront of ICESCO's priorities within the framework of its new open-policy vision.
Mr. Aslan Aslanov, Chairman of AZERTAC Board of Directors, commended the prospects of cooperation with ICESCO, stating that the MoU would strengthen bilateral relations and provide opportunities for knowledge and expertise exchange between media representatives in the Islamic world.
"Our country and ICESCO are bound by long-standing and fruitful cooperation. I am confident that the document we have signed today will be an opportunity for us, media professionals, to benefit from ICESCO's extensive expertise in the fields of education, science and culture. Joint projects, programs, and expertise exchange will benefit journalists from the various ICESCO Member States," Mr. Aslanov stated.
The MoU provides for cooperation between ICESCO and AZERTAG in holding conferences, symposiums, forums and training workshops. It also provides for filming, producing and broadcasting media content, and digital and print publishing.
The two parties will set up a joint committee to oversee and follow up on all stages of MoU clauses implementation; draw up an outcome-based action plan and prepare the schedule for project implementation and identify its mechanisms. The Committee will also submit periodical progress and evaluation reports to officials from both parties.