ICESCO Director-General Receives Director-General of SABIC Morocco and West Africa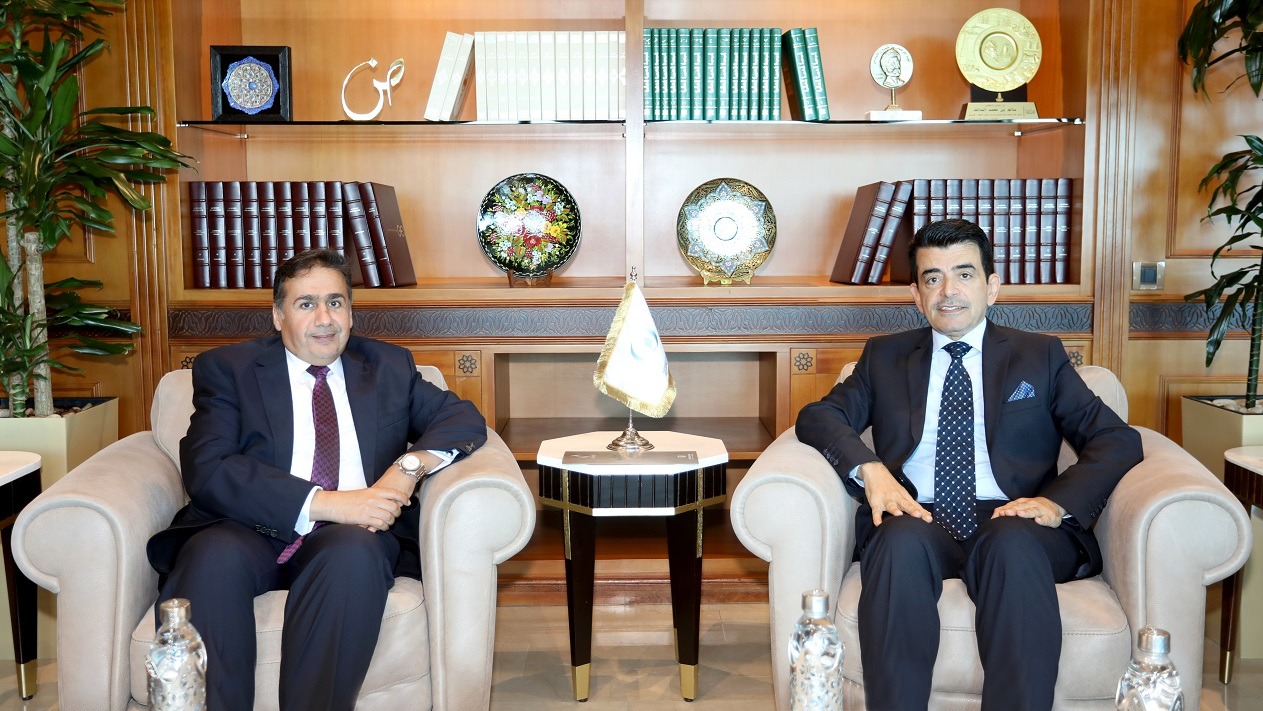 17 June 2021
Dr. Salim M. AlMalik, Director-General (DG) of the Islamic World Educational, Scientific and Cultural Organization (ICESCO), received Mr. Ibrahim Al Hammad, DG of Saudi Basic Industries Corporation (SABIC) in Morocco and West Africa, who visited ICESCO headquarters, in Rabat, on Wednesday (June 16, 2021).
The meeting also brought together Dr. Mohamed Al-Samrani, Director of Saudia Airlines in Morocco; Dr. Abdelilah Benarafa, ICESCO Deputy DG; and some of the heads of sector, department and center at the Organization; as well as Ms. Kawthar Hammouchi, Director of Cooperation and Social Responsibility in SABIC Morocco and West Africa.
Dr. AlMalik reviewed the main themes of ICESCO's vision and action strategy as well as the key initiatives, programs and activities that the Organization implemented in many Member States, particularly in Africa to support the efforts geared towards addressing the COVID-19 pandemic in the areas of health, education, and water.
The meeting also touched upon the major current programs and projects of ICESCO, being implemented in cooperation with the competent parties in the Member States, and the new ideas and initiatives that ICESCO adopts to meet its Member States' needs in its areas of action.
Mr. Al Hammad commended the efforts of ICESCO to support its Member States, stressing his willingness to build cooperation between SABIC Morocco and West Africa, which collaborates with 35 African countries, and ICESCO. He explained that the office supports projects in the fields of environment, water, education, and health in these countries, as part of the company's social responsibility.