ICESCO Takes part in Workshop on Education in Emergencies in Arab Region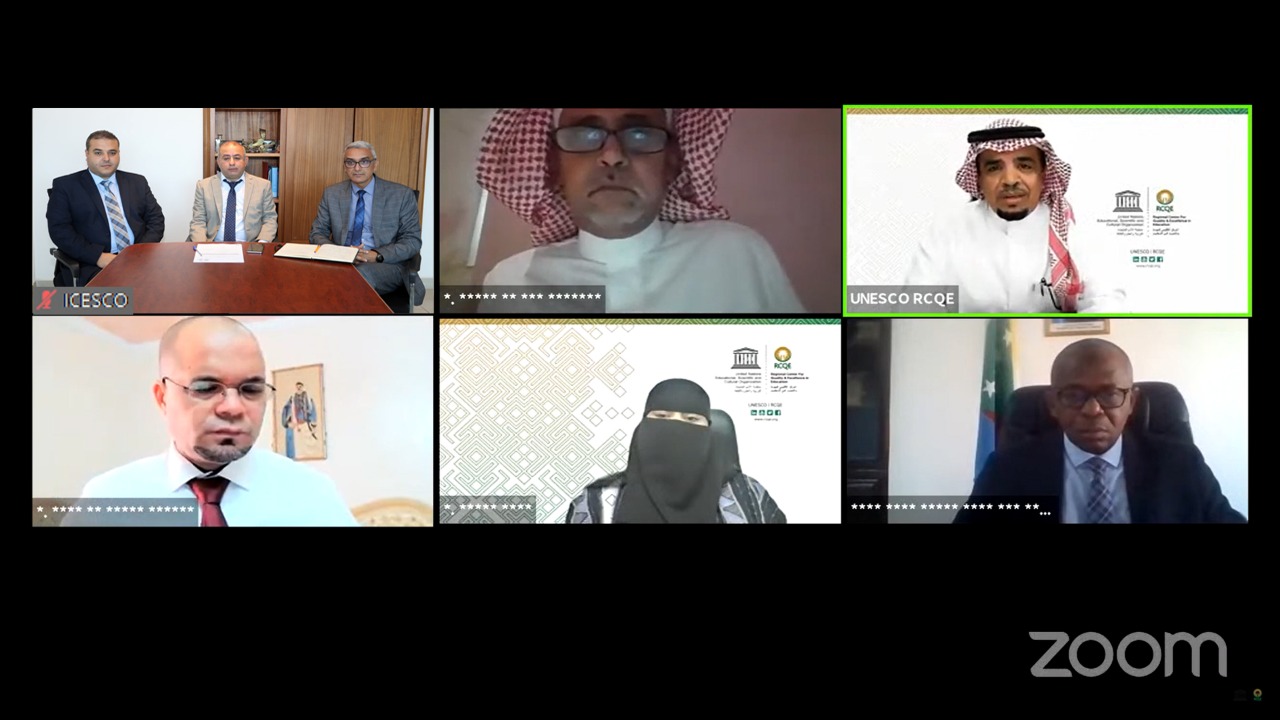 16 June 2021
The Islamic World Educational, Scientific, and Cultural Organization (ICESCO) participated, via videoconferencing, in the regional workshop of UNESCO Regional Center of Quality and Excellence in Education in Saudi Arabia (RCQE), held on Tuesday, June 15, 2021, under the theme "Education in Emergencies in the Arab Region in accordance with the Education 2030 Agenda." The event saw the participation of intellectuals, experts, and specialists from several local, regional and international bodies.
Program directors at ICESCO's Sector of Education, Dr. Youssef Abou Daka, Dr. Aziz Elhajir, and Dr. Ahmed Zanfali represented the Organization in the workshop.
The event reviewed the outcomes of the study which was conducted under the supervision of the RCQE on "Education in the Arab States in Crisis in accordance with the Education 2030 Agenda." The study focused on analyzing the sector of education in light of the Sustainable Development Goal 4 in several Arab countries, including Syria, Yemen, Libya, and the Sudan, which witnessed many crises and conflicts in the past years.
The analysis aims at encouraging the Arab countries facing crises to capitalize on successful experiences and lessons learned from other countries that faced certain crises and managed to overcome their negative effects on education, such as Vietnam, Bosnia and Herzegovina, and Tunisia. The three reference countries represent different geographical regions that offer rich experiences, diverse lessons, and various success stories.
The workshop discussed the recommendations and proposals likely to help Arab countries improve the quality of education by analyzing the sector of education to overcome relevant crises in light of the experiences of reference countries as well as the outlined guidelines to achieve SDG 4.