With the participation of astronauts and space scientists: Thursday. ICESCO and American Space Foundation hold First Symposium on Space Sciences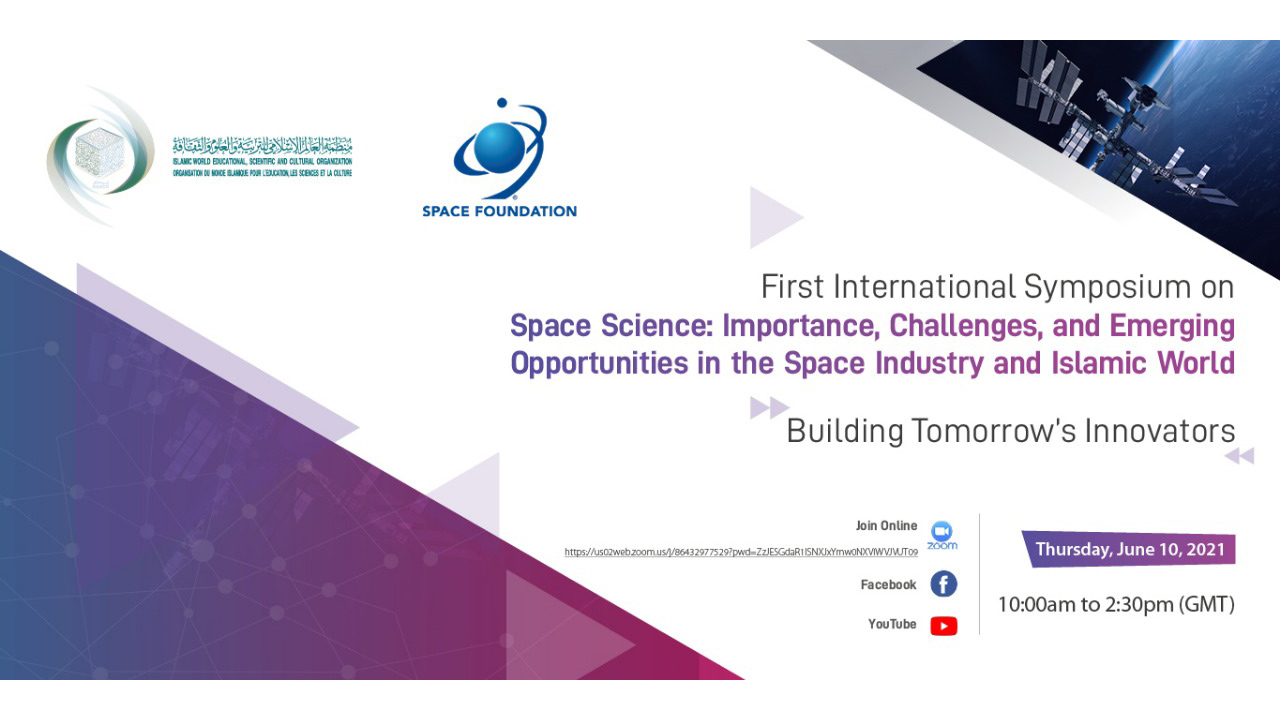 7 June 2021
In line with its new vision and action strategy, and in a bid to raise awareness of the importance of space science and technology and highlight the enormous potential of its technological application in achieving sustainable development, the Islamic World Educational, Scientific and Cultural Organization (ICESCO) will hold on Thursday, 10 June 2021, the First Symposium on "Space Sciences: Importance, Challenges and Emerging Opportunities in the Space Industry and Islamic World." The Symposium will be held in cooperation with the American Space Foundation, under the theme, "Building Future Innovators," which will be an opportunity to discuss and exchange views and knowledge about the latest trends in space technology and sciences and the relevant industries. The event also aims to promote the Islamic world's embrace of this field by setting up space programs and capitalizing on space technology in the fields of education, science and innovation.
The Symposium will kick off at 10:00 a.m (UCT) at ICESCO Headquarters in Rabat and via videoconference and will bring together a host of prominent experts in space sciences and relevant industries, astronauts, representatives of several ICESCO Member States' Ministries of Science and Technology, in addition to researchers and entrepreneurs from the Islamic world and beyond.
The Symposium's agenda features the respective opening addresses of Mr. Thomas E. Zelibor, Chief Executive Officer of the American Space Foundation; Dr. Driss Ouaouicha, Minister Delegate in Charge of Higher Education and Scientific Research in the Kingdom of Morocco; and Dr. Salim M. AlMalik, ICESCO Director-General.
The symposium is divided into the following three working sessions: "Space ecosystem awareness and the importance of space technology for humanity," "Space commerce and career opportunities in the space industry for young graduates," and, "Space workforce development, creating the future space innovation workforce." Moreover, the Symposium will include two roundtables to discuss two key topics namely: "Development of space-science entrepreneurial mindset among researchers at universities," and, "Importance of strategic relationships between the space industry and academia in developing countries."
The Symposium proceedings will be broadcasted live on ICESCO official Facebook page via the link:
https://www.facebook.com/ICESCO.En/live