ICESCO Seminar: Transition towards Smart Cities Needed to Face Future Challenges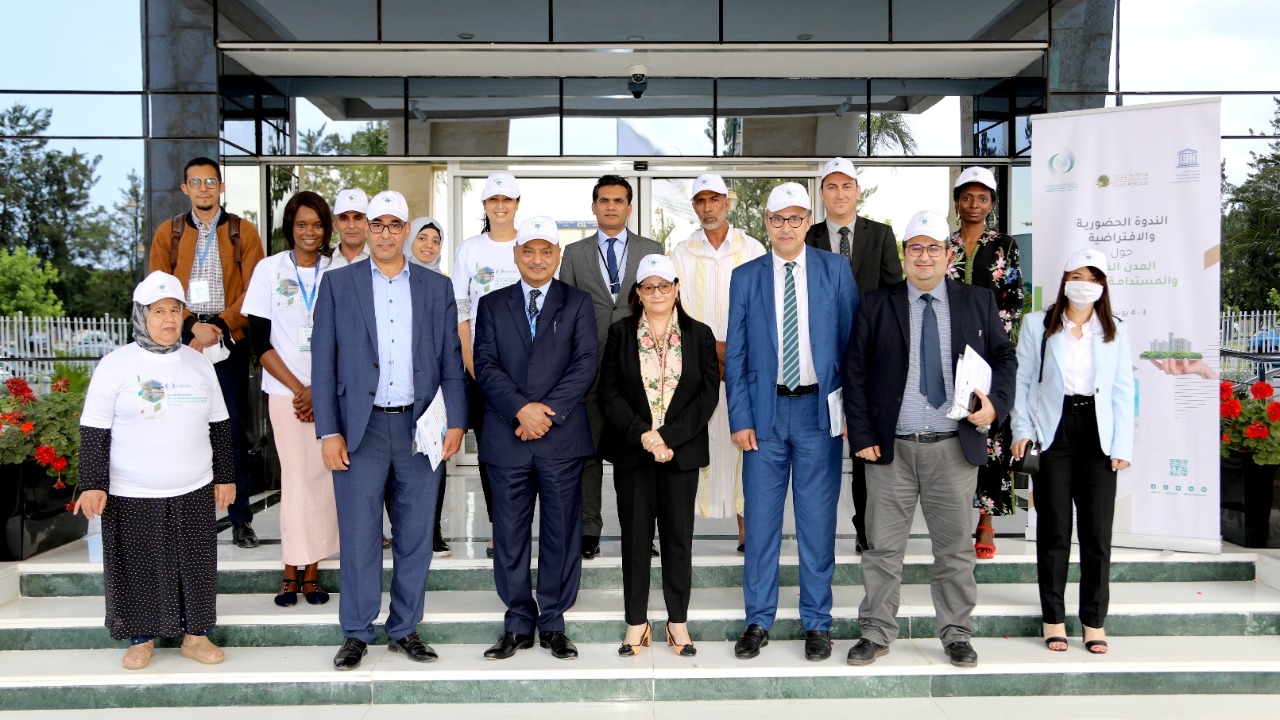 4 June 2021
The participants in the International Seminar on "Smart and Resilient Sustainable Cities" stressed the importance of transition towards such type of cities to overcome current challenges facing humanity. These challenges may include the over-exploitation of natural resources, energy and water as well as the increasing amounts of waste and the ensuing air pollution worsen in the future. The participants considered smart cities as an alternative that can help rationalize the use of resources and improve the quality of life using modern technologies.
The two-day hybrid Seminar that ICESCO organized, in partnership with UNESCO Maghreb Bureau and the United Cities and Local Governments of Africa (UCLG Africa), on June 3-4, 2021, at ICESCO Headquarters and on Zoom platform, witnessed rich discussions and innovative ideas from experts in the fields of technology and sustainable development in addition to the representatives of several urban development bodies and institutions. The participants explored the best methods and the stages for developing transition action plans towards smart and sustainable cities. They also underscored that there are no specific plans that could be mainstreamed as different experiences are needed in adopting smart tools.
The participants reaffirmed the importance of cooperation, joint action and sharing different experiences of transition towards sustainable cities. This could be done through the promotion of policies, strategies, programs and initiatives to raise awareness about the concept of smart green cities. This joint effort will enhance technical capacities, and facilitate access to financial resources necessary for the transition and institutional restructuring.
The Seminar concluded its proceedings by issuing several recommendations, including:
Taking into account citizens' environmental and socio-economic needs while implementing the concept of "Smart and Resilient Sustainable Cities;"
Adopting an integrated approach to raise awareness about smart and sustainable cities and ensuring the participation of all stakeholders in the implementation of the models;
Developing a network to promote cooperation among various cities in the Islamic world as to build smart and resilient sustainable cities;
Transferring knowledge and technologies, and setting up a committee to work on a guide for smart cities and communities;
Considering issues related to data governance and opting for a comprehensive economic model within a clear legal framework to ensure the protection of personal data in the promotion of sustainable cities.
The agenda of the first day of the Seminar featured the "Introduction of Sustainable and Smart Cities Concept" and the presentation of several countries' smart cities transition experiences.