ICESCO Honors Secretary-General of Muslim World League and Awards Him ICESCO Gold Shield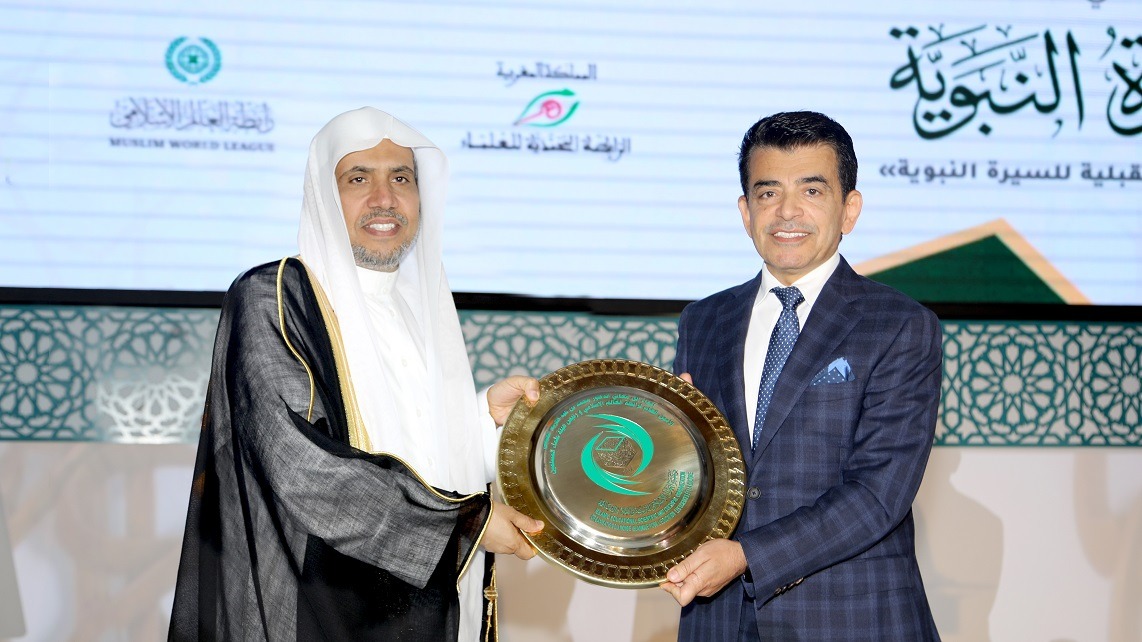 28 May 2021
In recognition of his efforts in serving joint Islamic action and promoting the civilizational values in the Prophet's Seerah, the Islamic World Educational, Scientific and Cultural Organization (ICESCO) honored Dr. Mohammad Bin Abdulkarim Al-Issa, Secretary-General of the Muslim World League (MWL).
During the International Conference on the Civilizational Values in the Prophet's Seerah held at ICESCO headquarters in Rabat on Thursday, 27 May 2021, Dr. Salim M. AlMalik, ICESCO Director-General (DG), handed Dr. Al-Issa the Organization's Gold Shield.
Dr. AlMalik stressed that the tribute is paid to Dr. Al-Issa and the MWL in recognition of their constant support for the causes of Muslims worldwide, both inside and outside the Islamic world, as well as for his efforts in establishing global peace and serving the Prophet's Seerah.
ICESCO DG reaffirmed that the Organization will sustain its work with the MWL to serve the Ummah and showcase the real image of Islam.