AlMalik: ICESCO Puts Africa at Center of its Interests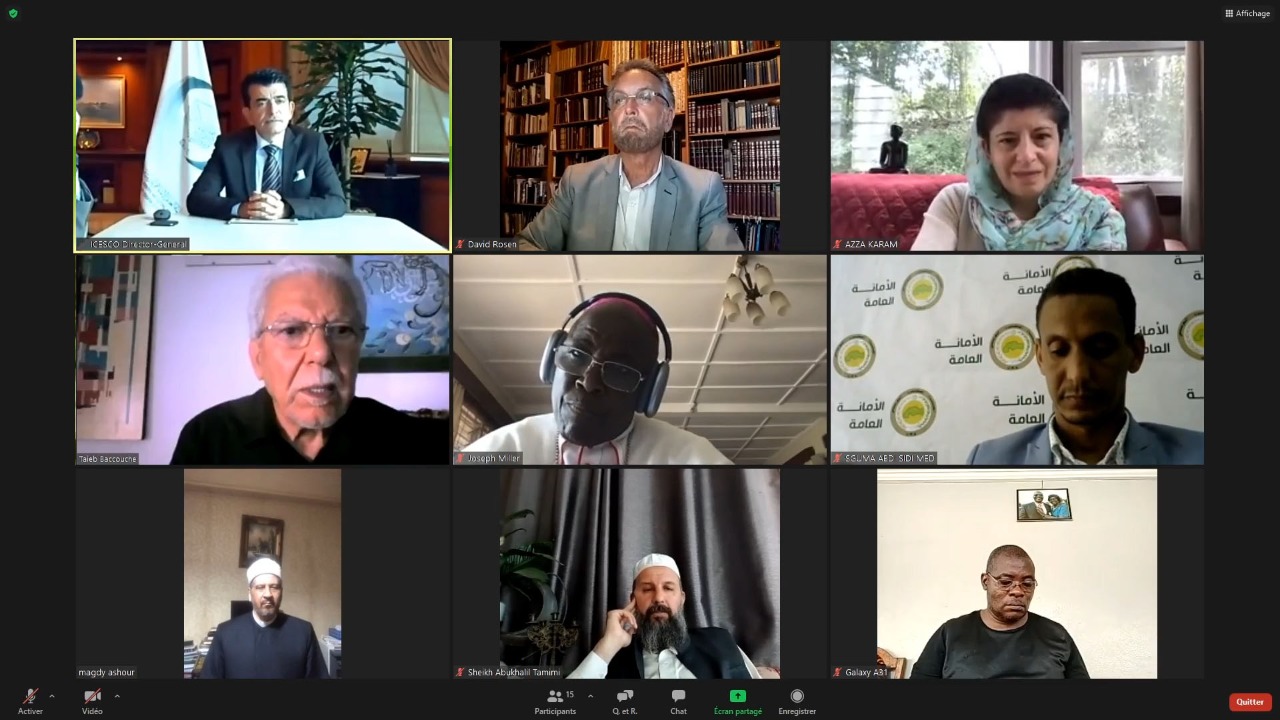 26 May 2021
Dr. Salim M. AlMalik, Director-General (DG) of the Islamic World Educational, Scientific and Cultural Organization (ICESCO), reaffirmed that the Organization positions cooperation with its African Member States at the heart of its interests. He noted that a substantial number of ICESCO leaderships and experts are from Africa, a continent abounding with remarkable capacities and natural resources.
The DG made the statement in his address at the Africa Forum for Tolerance and Interfaith Dialogue, held in observance of World Africa Day. The Forum that the Moroccan Center for Tolerance and Interfaith Dialogue held on Tuesday, May 25, 2021, via videoconference, saw the participation of religious leaderships, representatives of prominent organizations and bodies and several dialogue experts and specialists.
The DG stated that the celebration of World Africa Day reflects the growing human awareness about Africa's ability to survive the environment and climate exhaustion and the squandering of abundant resources, as global statistics state that African enjoys the world's largest agricultural areas and has a rich climate diversity, making it a significant source of food in the world. He added that the continent is the second globally in terms of natural resources while its tourism industry counts for 8% of its GDP.
Despite the continent's potential, the DG stated, tribal affiliations and ethnic and sectarian conflicts caused instability in Africa and undermined its launch after independence. The situation jeopardized the development and prosperity of African societies, which enjoy glorious cultural and civilizational abundance.
"However, no one can deny the major strides the people of Africa made towards fighting corruption and the serious efforts made to anchor good governance, which led to concrete progress in achieving development," Dr. AlMalik noted.
At the close of his address, the DG stated that during the COVID-19 outbreak, ICESCO committed to assisting African societies to mitigate the impact of the pandemic through providing sanitizers and setting up manufacturing units to locally produce them. He added that ICESCO also supported African educational systems and cooperated with global humanitarian initiatives such as Alwaleed Philanthropies, which provided financial support—through ICESCO—amounting to 2 million American dollars. The DG mentioned initiatives that the Organization launched such as "The Societies We Want," noting that ICESCO intends to further its fruitful cooperation with its African Member States through launching several programs.