ICESCO Calls for Developing Education Systems to Keep up with Technological Advancements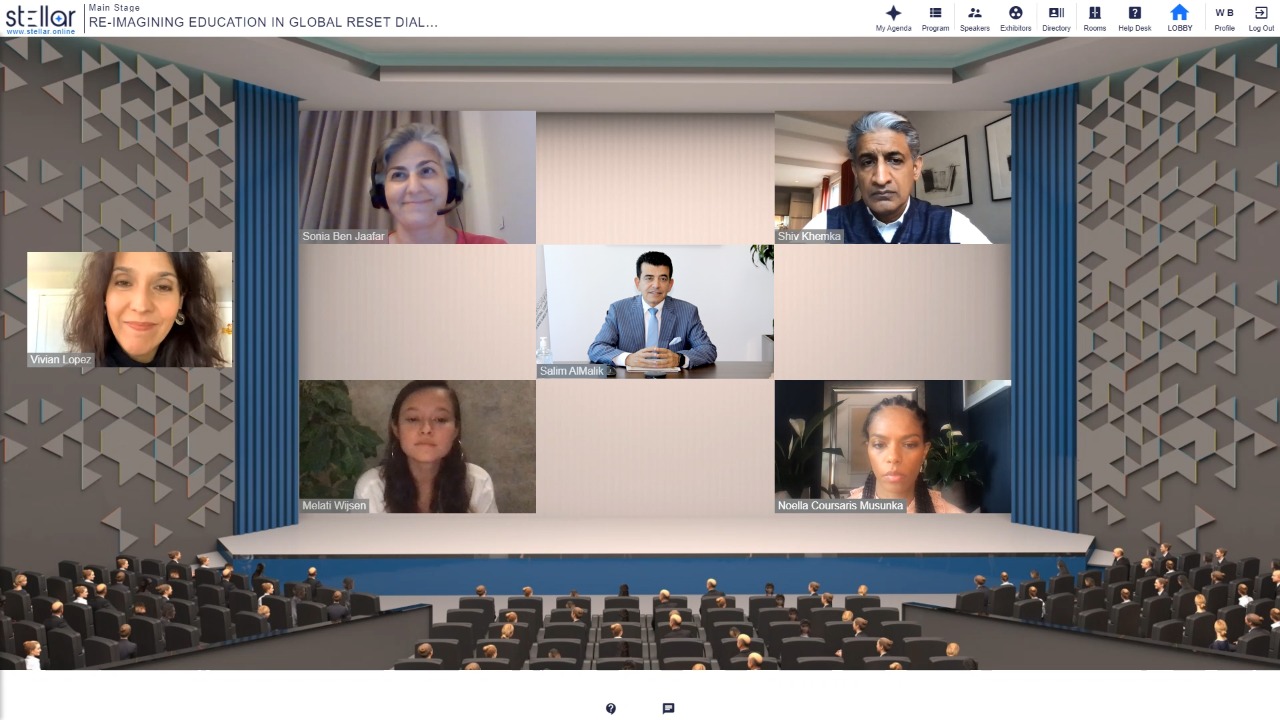 20 May 2021
Dr. Salim M. AlMalik, Director-General (DG) of the Islamic World Educational, Scientific, and Cultural Organization (ICESCO) called for comprehensive development of the Islamic world education systems. He stated that this development must address students' and teachers' mental health, keep up with technological advancements and employ artificial intelligence.
Dr. AlMalik made the statement during his participation in the World Humanitarian Forum, which kicked off Wednesday, May 19, 2021, via videoconference. The DG was the Keynote Speaker at the session titled "Re-Imagining Education in Global Reset Dialogue", which was moderated by Ms. Vivian Lopez, Executive Coordinator of the UNICEF Every Woman Every Child Movement, and saw the participation of a host of officials representing several organizations and institutions active in the field of education.
The DG stated that school closure in more than 120 countries as a result of the COVID-19 pandemic impacted more than one billion learners around the world, contributed to the increase in illiteracy rates, and exacerbated the economic vulnerability of their families. Dr. Almalik maintained that ICESCO launched several initiatives and implemented practical programs in cooperation with the competent parties in its Member States to ensure the continuity of schooling in these countries.
The DG noted that as part of its proclamation of 2021 at the Year of Women, ICESCO launched several programs highlighting women's contributions during the COVID-19 pandemic, as they were at the frontlines of the fight against the pandemic, especially in the fields of health and education.
ICESCO DG noted that the Organization, in cooperation with several universities, has set up academic Chairs to promote educational capacities, stating that ICESCO is planning to add 30 chairs in the next five years to promote the role of scientific research in finding innovative solutions to problems facing humanity.
"Though its "The Societies We Want" Initiative, ICESCO joins the global dialogue to support social projects to develop human capital and promote the values of coexistence and dialogue," Dr. AlMalik stated.