ICESCO Celebrates African World Heritage Day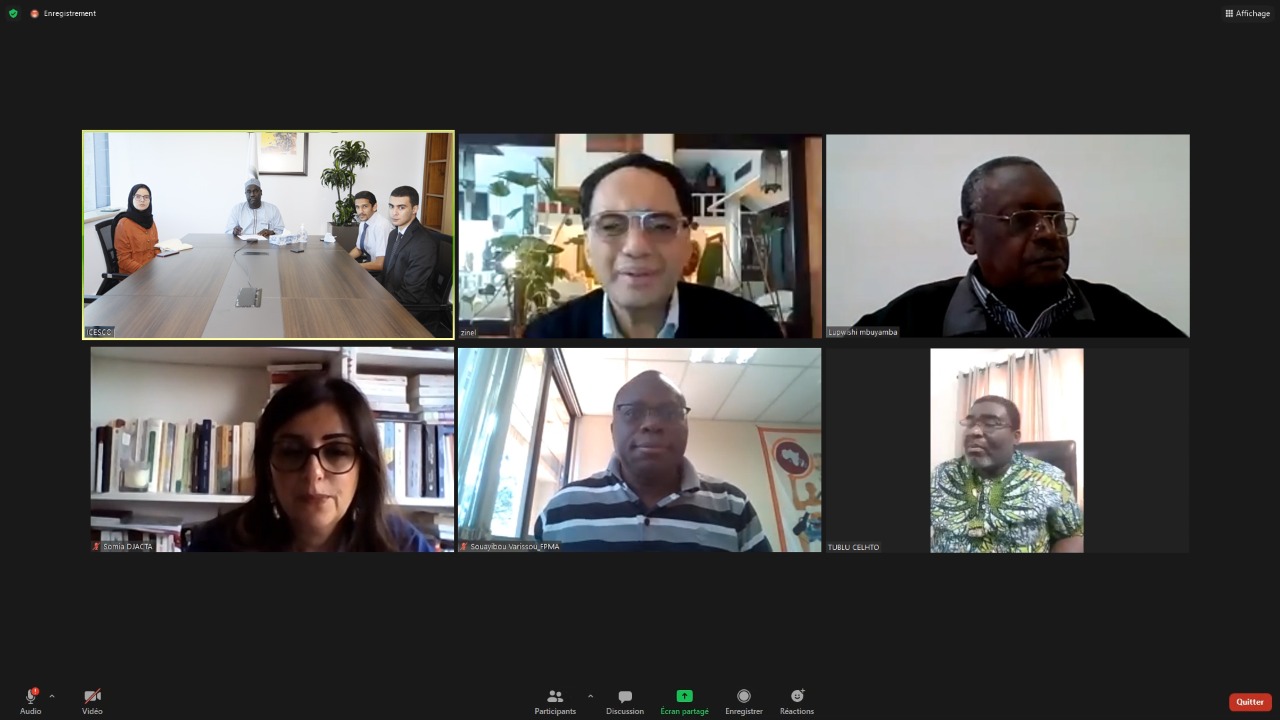 8 May 2021
On the occasion of African World Heritage Day 2021 and as part of its celebration of Islamic World Heritage Month under the theme "United for Art and Heritage," the Islamic World Educational, Scientific and Cultural Organization (ICESCO) held a symposium on the theme: "International Organizations at the Service of African Heritage: Pleading for a Fruitful Cooperation," to exchange views on forms of cooperation and partnership strategies between organizations concerned with African cultural heritage, both tangible and intangible.
The symposium, which was held on Wednesday (May 6, 2020) via videoconference, saw the participation of Dr. Mohamed Zine El Abidine, Director of Culture and Communication Sector at ICESCO; Mr. Souayibou Varissou, Executive Director of the African World Heritage Fund, South Africa; Dr. Lupwishi Mbuyamba, Executive Director of the Observatory of Cultural Policies in Africa, the Republic of Mozambique; Ms. Samia Djacta, Director of ICESCO Office and Permanent Delegation to UNESCO and Komi N'kegbe Foga Tublu, Coordinator of the Center for Linguistic and Historical Studies by Oral Tradition, Niger. The event was moderated by Dr. Mahamat Abba Ousman, Expert in the Culture and Communication Sector at ICESCO.
During the symposium, the participants revealed the importance of celebrating African World Heritage Day which aims to raise awareness among decision-makers and professionals about the field of African heritage, to highlight the importance of encouraging the registration of natural and cultural sites and to develop mechanisms for the valuation and sustainability of cultural properties. They also stressed the importance of cooperation between African institutions specialized in the field of African heritage.