ICESCO and FIFA Explore Cooperation Relations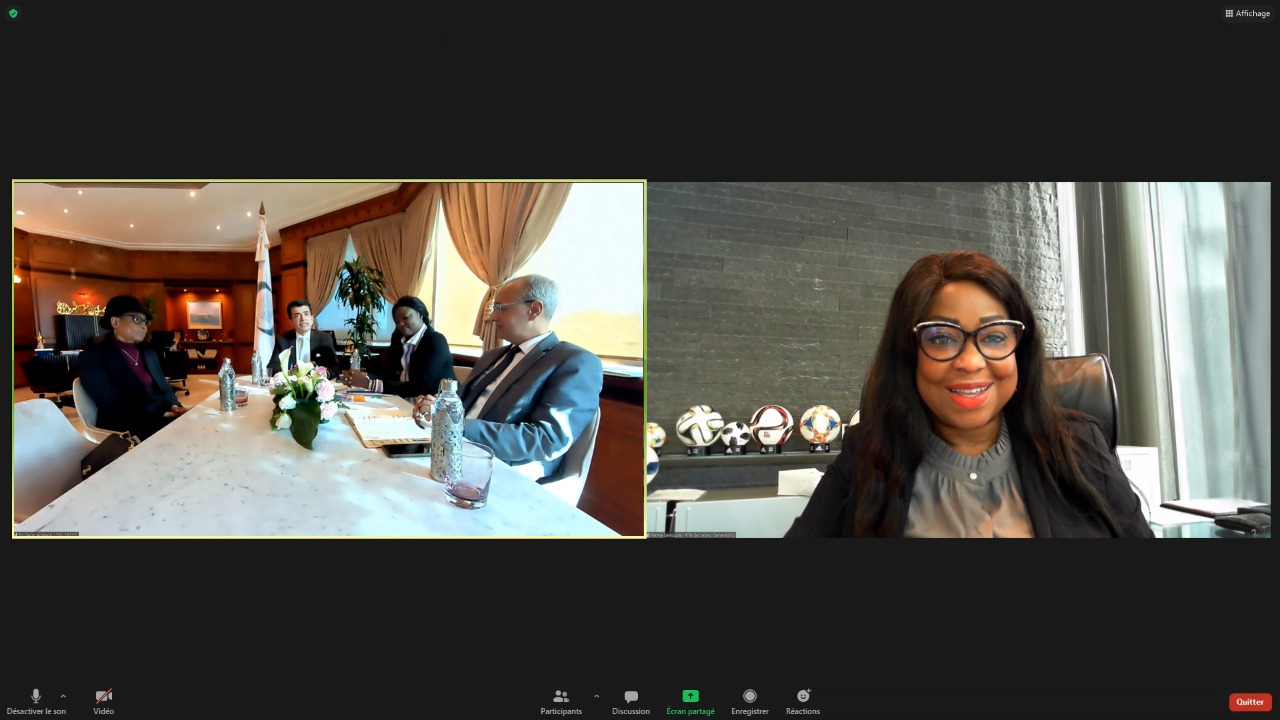 1 April 2021
Dr. Salim M. AlMalik, Director-General of the Islamic World Educational, Scientific, and Cultural Organization (ICESCO), and Ms. Fatma Samba Diouf Samoura, Secretary-General of the Fédération Internationale de Football Association (FIFA), explored ways to promote cooperation between ICESCO and FIFA in areas of common interest.
During the meeting, held today, Thursday, April 1, 2021, via videoconference, Dr. AlMalik and Ms. Samoura reaffirmed their keenness to build fruitful cooperation between the two institutions that would be translated into practical programs with tangible positive outcomes. Several ICESCO chiefs of sectors, heads of departments and advisors attended the meeting.
Dr. AlMalik highlighted the major axes of the Organization's strategy, which adopts an open-door policy with all world countries and is based on building partnerships with civil society institutions and international organizations and bodies for the benefit of the Member States and Muslim communities across the globe through developing their educational, cultural and social systems.
The two parties explored the suggested field of cooperation to contribute to building a bright and peaceful future by rendering sports in achieving sustainable peace and comprehensive development, raising awareness on the importance of maintaining good health through sports and a balanced diet, and integrating sports values in educational systems. The meeting also discussed creating a research chair between ICESCO and FIFA and promoting joint action to support social cohesion in protecting vulnerable groups.
Ms. Samoura commended ICESCO's work strategy and the strides that the Organization made to develop and modernize its working mechanisms, underlining that football has immensely contributed to promoting peace, especially in conflict zones. She added that FIFA looks forward to developing genuine relations with the Organization focusing on promoting the role of women and young people and building the capacities of future generations, mobilizing different parties to eradicating gender discrimination and promoting women's presence in sports.
At the close of the meeting, the two parties agreed to continue working on drafting a cooperation agreement, to be signed at the earliest convenience, and launch joint initiatives, programs and activities.
ICESCO and FIFA have previously cooperated on producing a video clip featuring major football world stars to convey a message of appreciation to health workers for their heroic roles during the COVID-19 pandemic and for joining the battle against the virus.