First Ladies and Prominent International Women Icons Among Speakers at ICESCO Celebration of Launch of Year of Women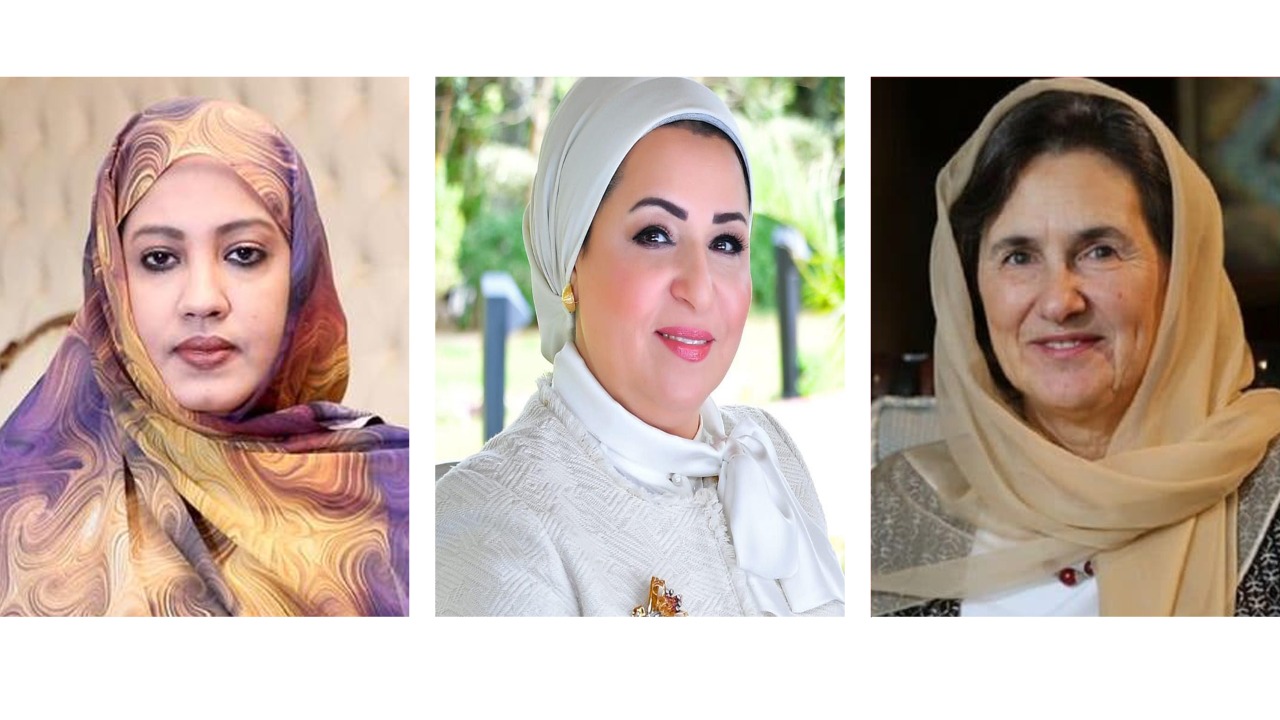 10 March 2021
Extensive high-level participation is expected in tomorrow's major international celebration that the Islamic World Educational, Scientific, and Cultural Organization (ICESCO) will hold by videoconference and face-to-face at the Organization's headquarters in Rabat. The purpose is to mark the official launch of ICESCO's 2021 Year of Women under the high patronage of H.M. King Mohammed VI of Morocco, under the theme "Women and the Future".
The agenda of the event, which will commence at 13:00 (UTC) under the theme: "Women Icons: A Source of Inspiration for the Future," will feature dignitaries and eminent women personalities: Ms. Entissar Amer, Spouse of the Egyptian President; Ms. Mariem Bint Dah, First Lady of Mauritania; and Ms. Rula Ghani, First Lady of Afghanistan. Upon the high instruction of H.M. Sultan Haitham bin Tariq of Oman, Dr. Madeeha bint Ahmed Al Shibaniyah, Omani Minister of Education, will deliver the Sultanate's address. Also, a group of Their Highnesses the Princesses from the many Member States will take part in the event.
The event will include the following speakers: Ms. Jamila El Moussali, Minister of Solidarity, Social Development, Equality and Family of Morocco; Ms. Noura Al Kaabi, Minister of Culture and Youth of the United Arab Emirates; Ms. Mariam Assadiq Al Mahdi, Minister of Foreign Affairs of Sudan; Ms. Nezha El Ouafi Minister Delegate to the Minister of Foreign Affairs, African Cooperation and Moroccan Expatriates, in charge of Moroccan expatriates of Morocco.
The celebration will also witness the participation of women leaders in international organizations and bodies, foremost of which is the United Nations that Ms. Amina J. Mohammed, Deputy Secretary-General of the United Nations, Chair of the UN Sustainable Development Group, will represent.
The agenda of ICESCO's celebration, which will be held in celebration of International Women's Day, includes an opening session followed by the launch of the "Light of the Future." The measure is a symbol for ICESCO's 2021 Year of Women spanning several initiatives and projects to support girls and women and enhance their opportunities to contribute to the achievement of sustainable development of their communities.