Sheikh ul-Islam of the Caucasus Hails ICESCO Delegation Visit to Azerbaijan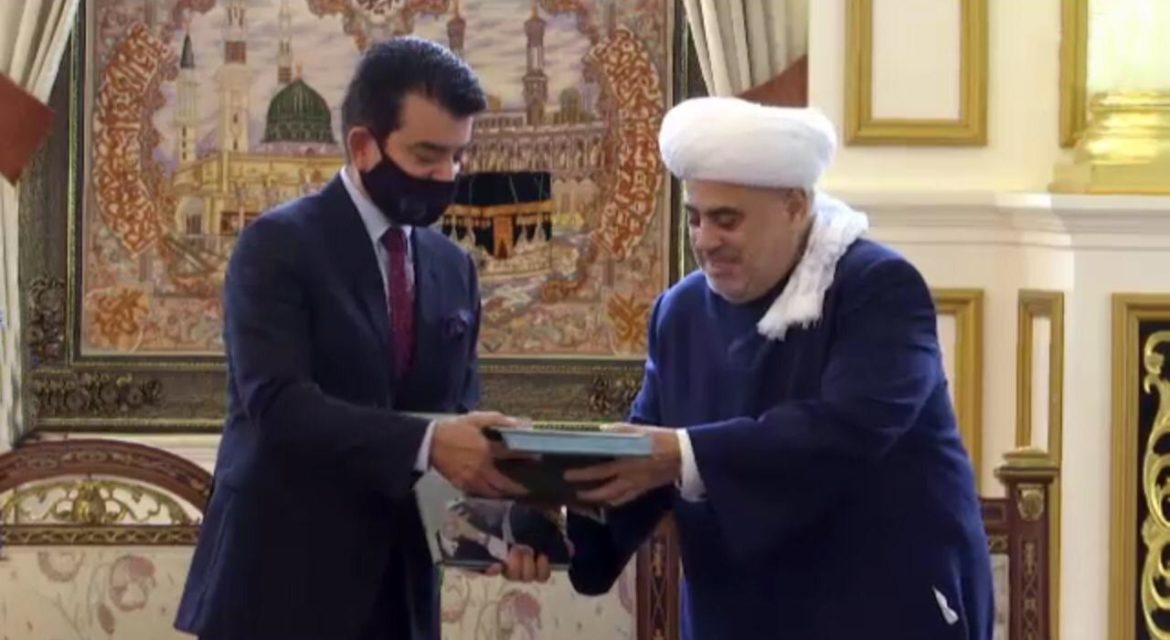 15 January 2021
The Chairman of the Caucasus Muslims' Board, Sheikh ul-Islam Allahshükür Pashazade, hailed the role that the Islamic World Educational, Scientific, and Cultural Organization (ICESCO) plays in presenting an accurate image to the world about the Islamic civilization. The Chairman reaffirmed that all Azerbaijanis appreciated the visit of ICESCO Director-General (DG), Dr. Salim M. AlMalik, and his accompanying delegation.
The statement was made during the luncheon the Chairman held at his residence in Baku, today, January 14, to welcome the ICESCO delegation, in the presence of several religious leaderships, parliament members, government officials, and public figures in Azerbaijan.
In his welcoming speech, Sheikh ul-Islam Allahshükür Pashazade stated that he invited to the luncheon all spectrums of the Azeri society and leaderships of all religions to express Azerbaijan's appreciation of the visit.
The DG expressed his thanks for the initiative, commending the special participations of Sheikh ul-Islam Allahshükür Pashazade in several ICESCO conferences and forums, chief among which was the International Forum of the Role of Religious Leaderships in Times of Crises.
 The DG also stressed that ICESCO endeavors to anchor the values of dialogue and coexistence and that it counts on enlightened religious leaderships to achieve such noble goal. He added that Azerbaijan presents a unique model for coexistence and peace, manifested in the invitees who represented all religions.