ICESCO and FUIW Take Part in 33rd Session of Trustees of Islamic University in Uganda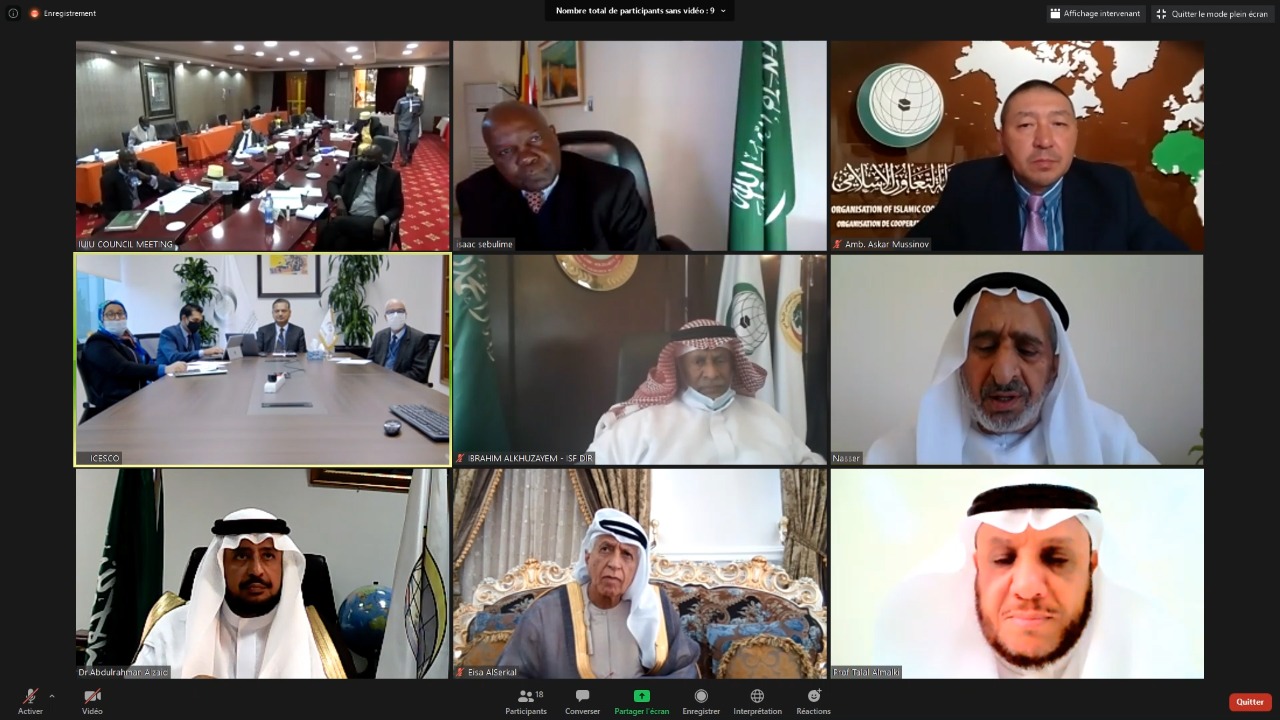 30 December 2020
The Islamic World Educational, Scientific, and Cultural Organization (ICESCO) and the Federation of the Universities of the Islamic World (FUIW) participated on Tuesday, December 22, 2020, in the proceedings of the 33rd session of the trustees of the Islamic University in Uganda, member of the FUIW Executive Council.
Dr. Raheel Qamar, Head of Science and Technology Sector at ICESCO, represented ICESCO and FUIW in the videoconference.
During the session, the Executive Council approved the report on the Academic Year 2019-2020, and the financial report the Rector of the University submitted. The Council also decided to hold the upcoming session at the headquarters of the University in Kampala in March 2021.
At the close of the meeting, the Council also approved the appointment of Prof. Ismail Simbwa Gyangenda as Rector of the University to succeed Dr. Kawesa Ahmad Sengendo, and Prof. Jamilu Ssewanga as Officer in Charge of Academic Affairs.