ICESCO and WFP Office in Tunisia and Morocco Review Cooperation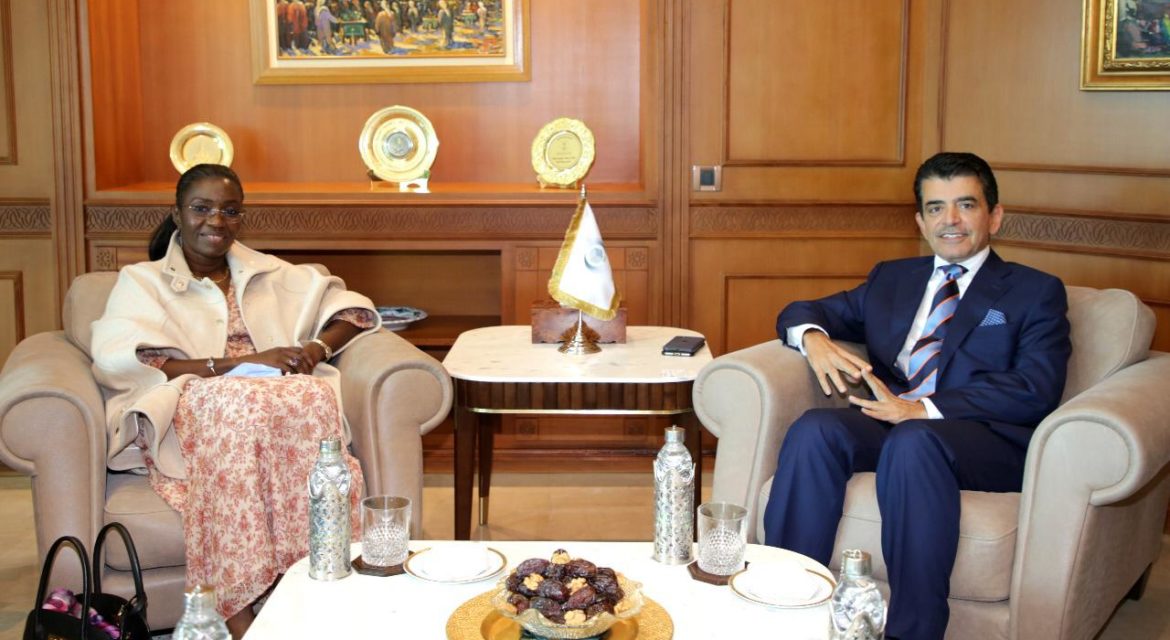 10 November 2020
The Director-General (DG) of the Islamic World Educational, Scientific, and Cultural Organization (ICESCO), Dr. Salim M. AlMalik, met with Ms. Fatimata Sow Sidibé, Head of the World Food Program (WFP) Office in Tunisia and Morocco. The two officials discussed cooperation prospects in the areas of women's empowerment and education, namely school canteens.
During the meeting, held at ICESCO's headquarters in Rabat, Dr. AlMalik congratulated Ms. Sidibé following the Moroccan Minister of Foreign Affairs, African Cooperation and Moroccan Expatriates' acceptance of the head of WFP's credentials. The DG also expressed ICESCO's willingness to enter partnerships with the WFP aiming to implement field activities with a tangible impact on the education sector in Tunisia and Morocco and the rest of ICESCO Member States at later stages.
Mrs. Sidibé praised ICESCO's distinguished action in the fields of women's empowerment and education, underscoring the need for a fruitful partnership between the Organization and the WFP Office in Tunisia and Morocco.