ICESCO Conducts Screening Test for Staff and Promotes Preventive Measures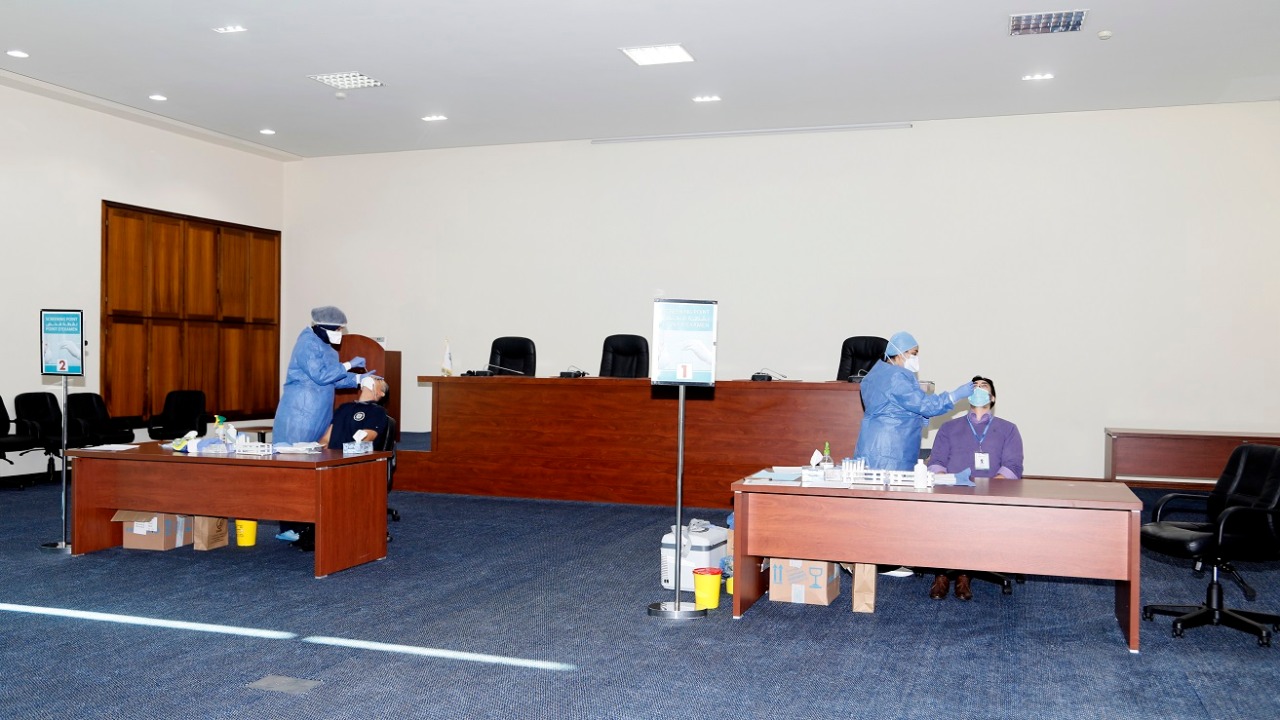 23 October 2020
TTo ensure the safety of ICESCO's staff, Dr. Salim M. AlMalik, Director-General (DG) of the Islamic World Educational, Scientific, and Cultural Organization (ICESCO), has given his instructions to conduct COVID-19 screening tests for the staff members and disinfect the entirety of the headquarters after an expert tested positive for the virus.
Dr. AlMalik also canceled all the scheduled internal and external activities and meetings as an extra preventive measure. He also called for holding virtual meetings to ensure the smooth and efficient progress of the Organization's operations. The DG requested that employees who entered in contact with the infected person quarantine themselves until the necessary tests are conducted.
Dr. AlMalik stressed ICESCO's further precautions. The Organization implemented strict measures since the outbreak of the pandemic following the recommendations of the World Health Organization (WHO) and the Moroccan health authorities.