ICESCO and Mohammedan League of Scholars Follow up on Implementation of Cooperation Agreement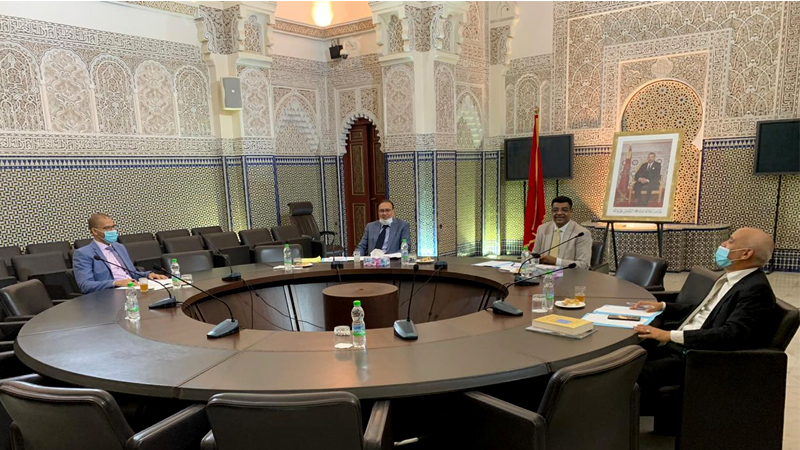 4 October 2020
A delegation of the Islamic World Educational, Scientific, and Cultural Organization (ICESCO) held a working meeting with the officials of Mohammedan League of Scholars in Morocco, to follow up on the implementation of the cooperation agreement for 2020-2022. ICESCO and the League signed the agreement in March 2020.
ICESCO's Dr. Abdelilah Benarafa, Cultural Advisor to the Director-General, and Ambassador Khaled Fathalrahman, Head of the Department of Dialogue and Cultural Diversity, attended the meeting.
Dr. Abdessamad Ghazi and Dr. Mohammed Al-Mountar, Deputy Secretaries-General were the attendees representing the League.
After reviewing and assessing achievements, the two parties agreed to move forward with the Executive Plan related to the Capacity Building Kit. The kit included the development of a guide for immunization and influencers' capacity-building to counter the discourse of extremism, apostasy, and terrorism through educational, cultural, and value-based approaches. Training sessions were also part of the approaches.
 The first volume of the Encyclopedia of the Deconstruction of the Discourse of Extremism is expected to be published in early 2021.