President of Moroccan House of Representatives Commends ICESCO's Cultural Development Initiatives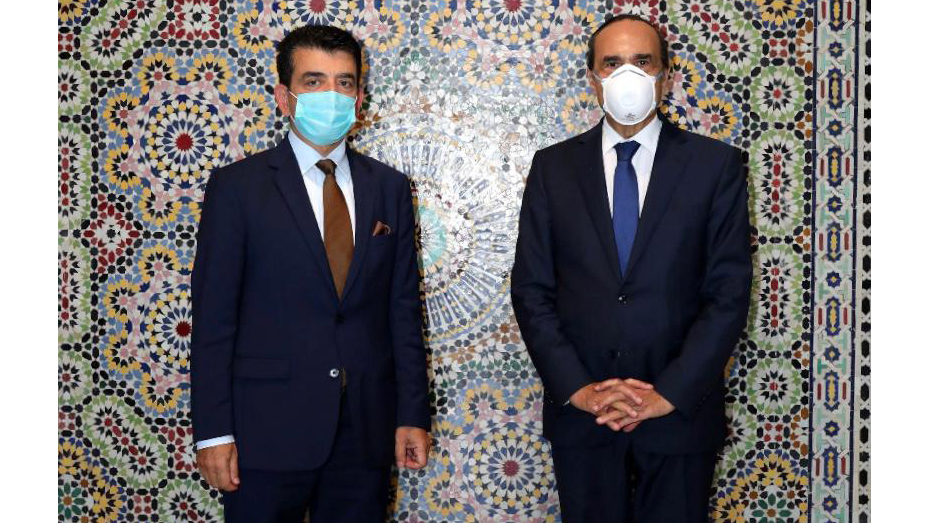 24 September 2020
Habib El Malki: "ICESCO is a soft power with whom we share the same values and orientations."
Mr. Habib El Malki, President of the Moroccan House of Representatives, commended the initiatives of the Islamic World Educational Scientific and Cultural Organization (ICESCO) to support cultural development and international outreach.
Mr. El Malki expressed his confidence in ICESCO's approach to promote inter-civilizational dialogue, asserting that "ICESCO is a soft power with whom we share the same values and orientations."
The statement was part of Mr. El Malki's Tuesday meeting with Dr. Salim M. AlMalik, ICESCO's Director-General (DG), at the headquarters of the House of Representatives in Rabat.
Mr. El Malki highlighted the major role of the Late King Hassan II in ICESCO's establishment in 1982.
"The Organization has significant international importance with its 54 Member States from all regions. The Organization's efforts should be directed toward supporting the African countries in particular," he stressed.
Dr. AlMalik reaffirmed Morocco's status as a founding and supportive country of the Organization. He also reviewed the of ICESCO's strategic framework and upcoming projects, while highlighting the transparent vision.
Morocco is a key partner for ICESCO, underlined Dr. AlMalik while commending the Organization's project in Morocco in education, culture, and heritage conservation.