ICESCO and Côte d'Ivoire Review Common Opportunities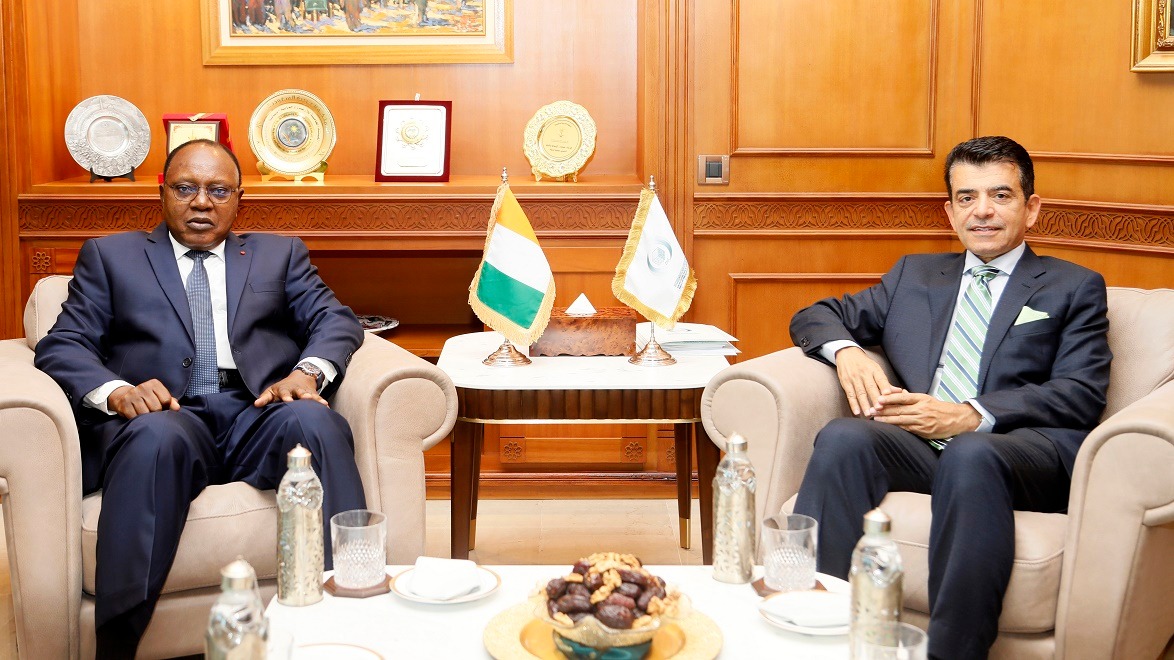 24 September 2020
The Director-General (DG) of the Islamic World Educational, Scientific, and Cultural Organization (ICESCO) met on September 23, with Mr. Traore Idrissa, Ambassador of Côte d'Ivoire to Morocco.
The Officials explored cooperation and partnership opportunities between ICESCO and the Republic in education, science, and culture.
ICESCO's new strategy gives priority to and is expanding cooperation with the African Member States, underlined Dr. AlMalik.
The DG listed the major aspects of ICESCO's new vision, including enhanced communication with the Member States for country-specific programs that are implemented in cooperation with each Member State's local authorities.
The DG noted that ICESCO's initiatives, programs, and activities provided technological devices and equipment to 25 countries to support the production of educational content. The goal was to ensure the continuity of distance schooling during the COVID-19 pandemic.
ICESCO also provided preventive equipment and hygiene products to 10 other countries, elaborated Dr. AlMalik. The Organization granted financial and technical aid to produce best-cost sanitizers units in several countries along with training for local communities.
Dr. AlMalik also highlighted the endeavors to modernize ICESCO's work by introducing new operational models and implementing efficient strategies. One measure was to create specialized centers for strategic foresight, artificial intelligence, Arabic courses to non-native speakers, heritage, dialogue, and cultural diversity.
He stated that the aim is to turn ICESCO into an active contributor in guaranteeing the right to inclusive and equitable education and supporting scientific research and innovation.
The Organization also targets safeguarding cultural and civilizational heritage as a key element in preserving identity, while it. supports cultural dialogue to achieve peace and coexistence. The Organization assists the Member States in attaining sustainable development by building capacities among women and young people.
The DG lauded the active participation of Ivoirian officials in ICESCO's conferences and international forums. The events bring together high-caliber participants including heads of states and prominent international figures.
The Ambassador of Côte d'Ivoire commended the Organization's distinguished work carried out during the pandemic. He also lauded the assistance ICESCO provided to the Member States, especially in Africa.
The Ambassador reaffirmed his country's willingness to develop cooperation with ICESCO and benefit from its outstanding programs.