ICESCO Director-General Receives Ambassador of Malaysia to Rabat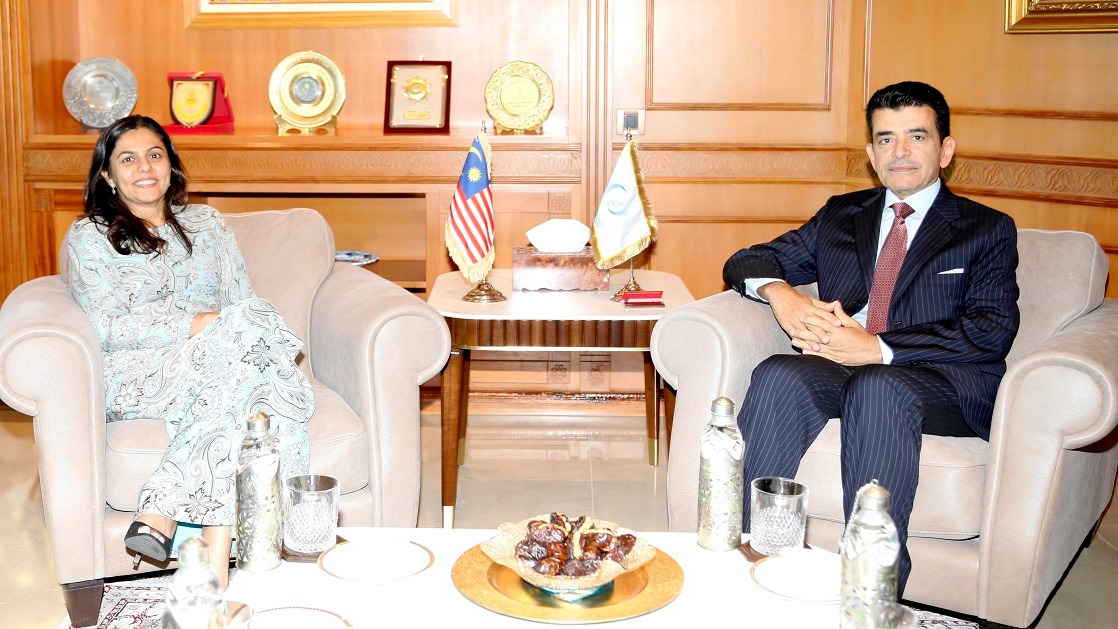 11 September 2020
Dr. Salim M. AlMalik, Director-General (DG) of the Islamic World Educational, Scientific, and Cultural Organization (ICESCO) received, yesterday, September 10, Mrs. Astana Abdulaziz, Ambassador of Malaysia to Morocco.
The discussions focused on mutually beneficial cooperation opportunities in education, science, and culture.The DG stressed on ICESCO's willingness to establish a strong partnership with Malaysia, as one of the largest countries in the Islamic world. The country demonstrated, since 1982, strong participation in the Organization's conferences and activities.
Dr. AlMalik explained the importance of effective communication with Member States in ICESCO's re-engineered strategy to design and identify beneficiary centered programs.He also indicated that the updated vision adopted an open-door policy with non-Member States, international organization, and donors to leverage the benefits for Member States and Muslim communities around the world. ICESCO established a new observer status, allowing states from outside the Islamic world to join ICESCO in a limited capacity.
Observers can participate in all conferences and activities supporting the most vulnerable countries. The Organization also established specialized centers in strategic foresight, artificial intelligence, Arabic courses for non-native speakers, and cultural dialogue and diversity.
ICESCO launched multiple initiatives to curb the impact of COVID-19 pandemic on education, science, and culture, mentioned Dr. AlMalik. The Organization aided Member States to ensure the continuity of schooling with enhanced digital educational content.The Organization also granted training sessions to set up best-cost sanitizers production units.
Dr. AlMalik called upon Malaysia to join the ICESCO's "Global Humanitarian Coalition" for aid provision.Malaysia Ambassador welcomed ICESCO's recent vision and willingness to develop cooperation and communication with Member States. She highlighted several partnership opportunities between the two parties, including teaching Arabic courses for non-native speakers, strategic foresight, and heritage preservation.
The Ambassador expressed her willingness to take part in ICESCO's future forums and conferences.