ICESCO and World Water Council Explore Cooperation Opportunities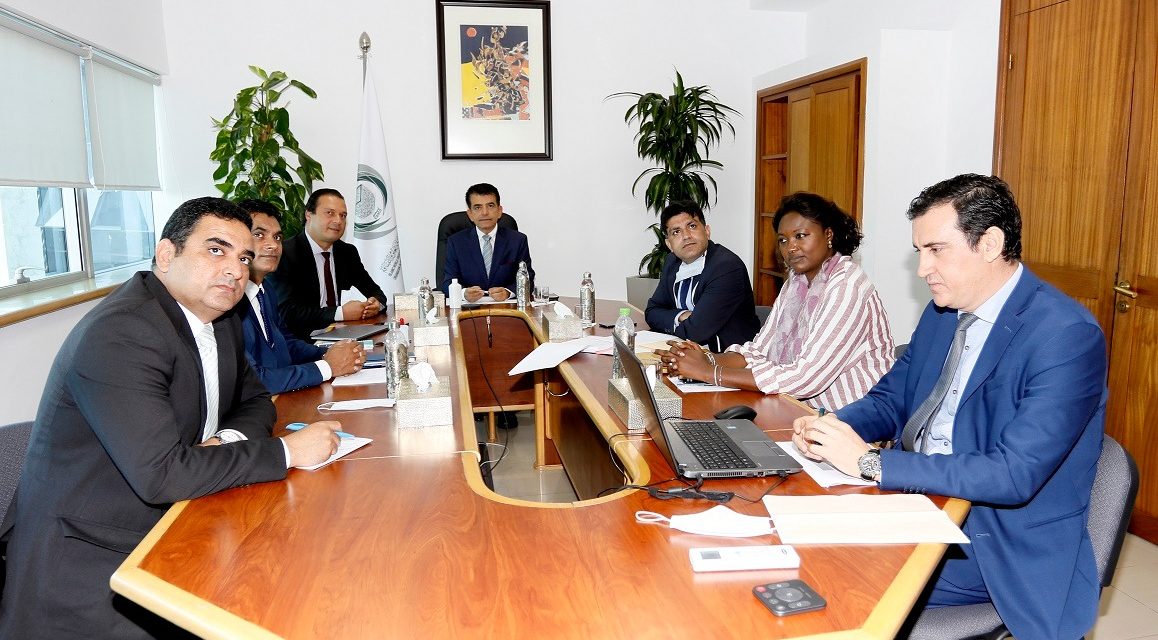 26 August 2020
The Islamic World Educational, Scientific, and Cultural Organization (ICESCO) and the World Water Council (WWC) held a videoconference on Tuesday, August 25, to explore cooperation opportunities in water security. The discussions focused on an action strategy draft to improve the management of water resources and the preparations for the 9th World Water Forum (Dakar 2021).
The meeting was chaired by Dr. Salim M. AlMalik, ICESCO's Director-General, and Mr. Loic Fauchon, World Water Council's (WWC) President. The council's officials and ICESCO's sector directors and experts also took part in the meeting.
The attendees reviewed the Organization's practical programs for capacity building in water management, climate change, and technological solutions transfer. The meeting also focused on the importance of multilateral cooperation and proposed setting up a Member States' representatives' meetings to identify the specific needs in terms of human capacity-building and infrastructure.
Dr. AlMalik reaffirmed ICESCO's willingness to assist its Member States in water security, particularly as climate change and environmental impacts threaten already mismanaged clean water resources.
Mr. Fauchon praised ICESCO's major programs and the partnerships it maintains with donors to aid countries in attaining water security. He also called on the Organization to join the WWC for a result-oriented cooperation between the two parties. ICESCO's DG promised to study this issue and thanked Mr. Fauchon for his invitation, reaffirming the numerous common goals that can be achieved.
The two parties underscored their exigent desire to develop bilateral cooperation, which began with holding, on July 27, the "Virtual Meeting on Water Security for Peace and Development in the Islamic World." The meeting was part of the preparations for next year's 9th World Water Forum, in Dakar, Senegal. Both ICESCO and the council are collaborating with the Senegalese government to hold the Forum.
ICESCO and the WWC also agreed to set up a joint committee for a future action plan. The goal is to ensure water security and provide safe drinking water to the widest range of beneficiaries in vulnerable countries, particularly in the African region.