In letters to Grand Imam of Al-Azhar and Vatican Pope: ICESCO supports the global call to "Prayer for Humanity"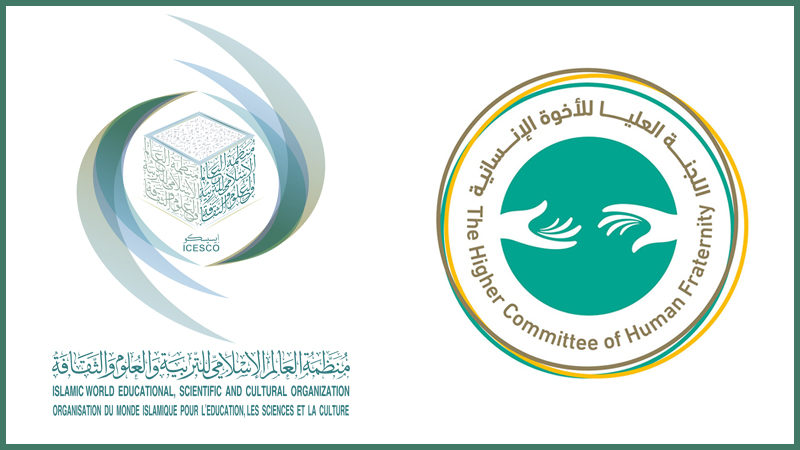 13 May 2020
The Islamic World Educational, Scientific and Cultural Organization (ICESCO) reaffirmed its support to the initiative calling for prayer for humanity, launched by the Higher Committee of Human Fraternity. The call invites all believers, regardless of their languages, races and beliefs to supplicate and pray to Allah, fast and do charitable work in all parts of the world. The initiative seeks to make tomorrow, Thursday 14 May 2020, a global day of prayer for humanity to implore Allah to lift the COVID-19 pandemic off the entire world; inspire scientists to discover an effective vaccine and cure to save the world from this disease; and save humanity from the health, economic, and human repercussions of this serious pandemic.
In two letters each addressed to His Eminence the Grand Imam of Al Azhar Al Sharif, Dr. Ahmad At-Tayyeb; and His Holiness Pope Francis, Head of the Catholic Church, ICESCO stated that it has launched a number of humanitarian initiative to curb the spread of the pandemic. These initiatives included, the Organization added, inviting ministries of religious affairs and competent religious bodies inside and outside its Member States to use minarets of mosques and other places of worship to raise people's awareness and remind them of the intents of jurisprudent rules on the prevention against diseases and the importance of hygiene. ICESCO also invited these competent parties to use the minarets of places of worship to urge people to abide by safety measures, have a sense of responsibility, uphold the law, promote the values of solidarity and unity, and provide assistance to the sick in a way that promote spiritual peace and strengthen human relations.
Furthermore, ICESCO availed itself of this opportunity to commend the United Nations Secretary General, Antonio Guterres, and a number of international figures and religious, intellectual and media leaderships for supporting this call and confirming their participation, urging all to take part in the "Prayer for Humanity".