Alwaleed Philanthropies and ICESCO support ten African countries in their fight against COVID-19 pandemic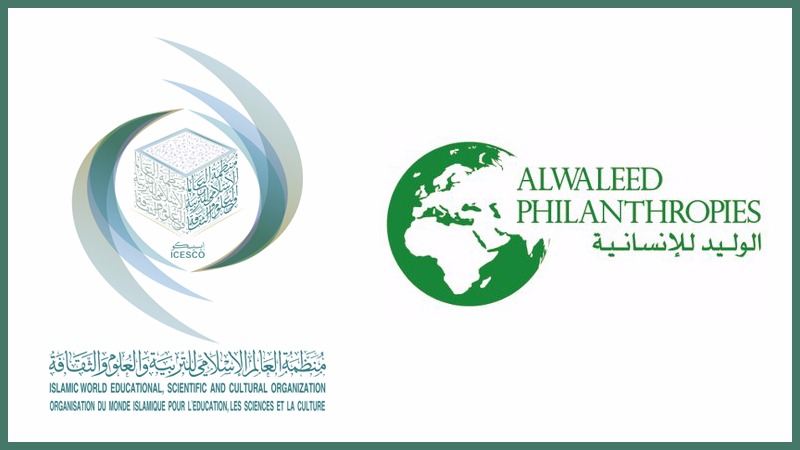 28 April 2020
Alwaleed Philanthropies, chaired by H.R.H. Prince Alwaleed ben Talal ben Abdulaziz Al Saud, allocated 2.3 million US dollars to support the initiatives and projects of the Islamic World Educational, Scientific and Cultural Organization (ICESCO) aimed at assisting ten African countries in their fight against COVID-19 pandemic and supporting their efforts to mitigate the virus's current and future impacts.
On this vein, Dr. Salim M. AlMalik, ICESCO Director General, extended his appreciation and gratitude to H.R.H. Prince Alwaleed ben Talal and Alwaleed Philanthropies on behalf of the Member States benefitting from their dedicated efforts and sustained generosity. He added that the most recent example of this philanthropic gestures is the announcement that Alwaleed Philanthropies joined the global community in its efforts to fight the Coronavirus with a generous donation of 30 million US dollars.
The Director General also stated that the donation was directed towards a variety of initiatives aiming at fighting COVID-19, in cooperation with several partners and international organizations, including ICESCO. It is worth mentioning that this is not the first time the Organization and Alwaleed Philanthropies work together, having already co-organized joint educational and social caravans for the benefit of the most vulnerable groups in the Member States.
For its part, Alwaleed Philanthropies announced that its fruitful cooperation with ICESCO would be geared at helping ease the suffering of those affected economically due to COVID-19 outbreak and raise awareness of the importance of hygiene in developing countries.
Based on ICESCO's plans and projects, the support will be provided to the following countries: the Sudan, Morocco, Burkina Faso, Chad, Mali, Nigeria, Mauritania, Niger, Senegal and Côte d'Ivoire. The funding will be directly invested in increasing production capacities of sanitizers, protective masks, respirators, and empowering young entrepreneurs in private and local sectors.