ICESCO launches Short Film Award to encourage youth creativity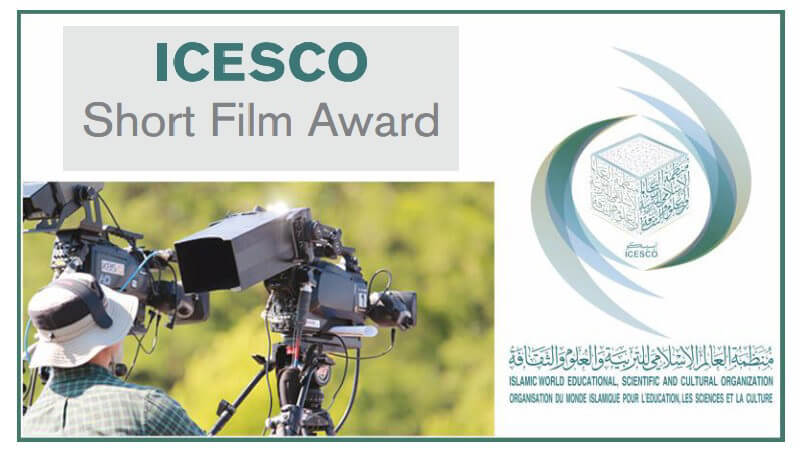 16 April 2020
The Islamic World Educational, Scientific and Cultural Organization (ICESCO) announced the launch of ICESCO Short Film Award, as part of its "Distance Culture" under the "ICESCO Digital Home" Initiative. The award will be presented to the best three short films as follows: US$ 8,000, US$ 6,000 and US$ 4,000, respectively.
ICESCO stated that this award aims to encourage young people to be artistically creative, discover their talents in producing fiction and documentary films, and disseminate the culture of peace. The Award also aims to encourage film production, set up ICESCO Library of Short Films, anticipate what can be referred to as "life economy" and anticipate future working patterns, creativity, production, and jobs.
In addition, participating films should fall under the following categories: drama, documentary, heritage and folklore, human values, health and environment, children films, daily life in time of Coronavirus (COVID- 19), and comedy. The film may contain natural sounds or music without audible speech (nature and animal films).
To qualify for the award, the short film should:
1. Not exceed 4 minutes in length;
2. Not have been submitted to another competition before;
3. Not undermine human, religious or national values;
4. Be subtitled in one of ICESCO's three official languages (Arabic, English and French);
5. Be sent to film@icesco.org.
ICESCO also stated that the National Commissions and competent parties in Member States will take part in announcing the Award and ICESCO will set up a jury for selecting winning short films. The awards will be given at a special ceremony to be held at ICESCO headquarters in Rabat, Kingdom of Morocco.
It is noteworthy that as part of its Distance Culture initiative, ICESCO has created an award to three students in each of the following creative fields: Short story writing, making a painting; and musical composition or creative work. The value of the prizes stands at USD 6,000, USD 4,000, and USD 2,000, respectively.