Saudi Electronic University allows access to its Arabic Online Programme through "ICESCO Digital Home" platform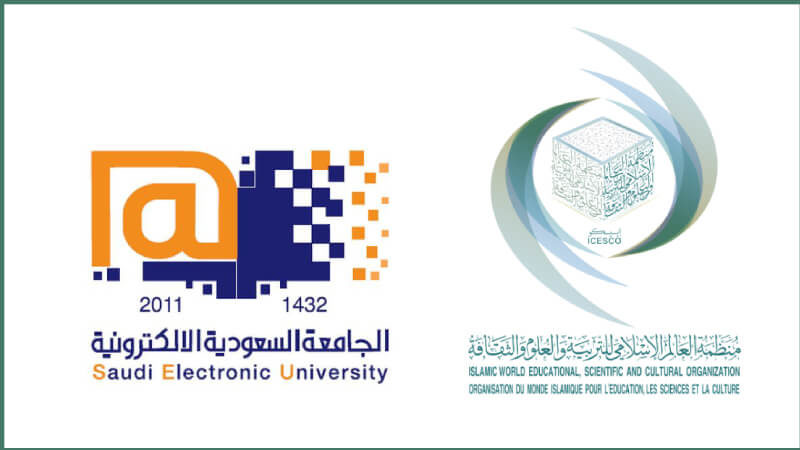 3 April 2020
In line with "ICESCO Digital Home" initiative that includes free and open-source program for teaching Arabic to non-Arabic speakers that have been recently launched by the Islamic World Educational, Scientific and Cultural Organization (ICESCO), the Saudi Electronic University (SEU) provided the Organization with full licenses and authorizations allowing contents of the University's "Arabic Online Programme" accessible to the visitors of "ICESCO Digital Home" on the Organization's website (www.icesco.org). This is in support of the continued efforts of the international community in mitigating the effects of coronavirus pandemic on educational, scientific and cultural areas.
The SEU's program, which is a non-conventional online-integrated program, allows an unlimited number of learners from all over the world at any given time to learn Arabic. Based on the latest international standards and best practices in learning and teaching languages, it provides quality education for non-native speakers of Arabic through a pioneering online approach that helps spread Arabic language and culture around the world.
Established by a Royal decree in 2011, SEU is a public educational institution that introduces a special pattern of higher education providing an environment based on ICT and online and integrated learning. It provides bachelor's and postgraduate degree programs and offers courses in continuing education and lifelong learning. SEU has four colleges: College of Administrative and Financial Sciences; College of Computing and Informatics; College of Health Sciences; and the College of Science and Theoretical Studies.
Under its Digital Home initiative, ICESCO, in cooperation with Granada Editions and through its Center for Arabic to non-Arabic Speakers and the Center of Information, Documentation and Publishing, had introduced the free and open-source program "Learn Arabic, Master it at Home" accessible to all students of Arabic whose mother language is not Arabic. The program consists of broadcasting educational contents on ICESCO's YouTube channel, organized in playlists of educational videos. It also includes audiobooks on teaching Arabic to non-Arabic speakers as free and open-source materials under license by Creative Commons on YouTube and OER-Commons platform for wider use by educational professionals across the globe. Additiooonnnally, other interactive contents are also made available through ICESCO's website.