ISESCO Director General meets with Saudi Minister of Foreign Affairs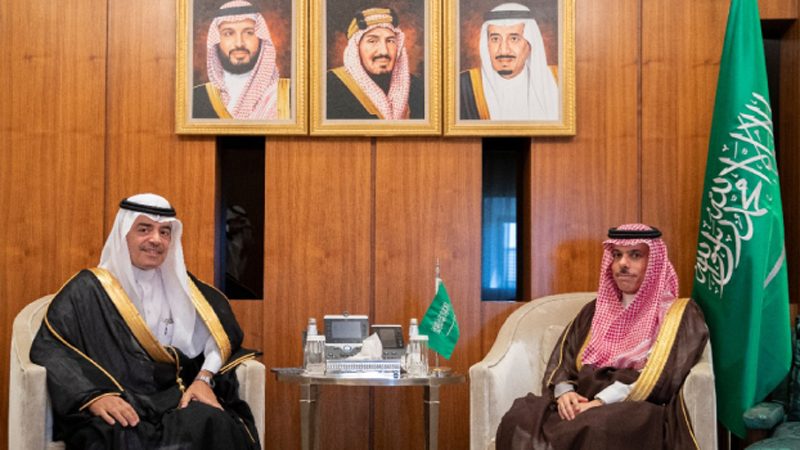 5 November 2019
Dr. Salim M. AlMalik, Director General of the Islamic Educational, Scientific and Cultural Organization (ISESCO), explored with His Highness Prince Faisal Bin Farhan, Saudi Minister of Foreign Affairs, the cooperation ties between the Organization and the Kingdom of Saudi Arabia. Dr. AlMalik also reviewed ISESCO's activities and future programmes within the framework of the new strategic vision, which makes of ISESCO a source of civilizational influence in the Islamic world as well as the rest of the world.
This was part of today meeting of the Saudi Minister of Foreign Affairs with ISESCO Director General, who congratulated the Minister on the trust of the Custodian of the Two Holy Mosques, King Salman Bin Abdulaziz, and his new position.
The meeting further highlighted the great interest and considerable support of the Kingdom of Saudi Arabia for the efforts of ISESCO in the fields of education, science and culture.