Dr. Salim M. AlMalik, Director-General of the Islamic World Educational, Scientific, and Cultural Organization (ICESCO), met with H.E. Mr. Li Changlin, Ambassador of the People's Republic of China to the Kingdom of Morocco, to explore prospects for cooperation between ICESCO and several Chinese institutions in the fields of education, science, and culture.
At the outset of the meeting, held on Monday, 4 December 2023, at ICESCO Headquarters, Dr. AlMalik noted the success of the Silk Road International Conference, organized by ICESCO in partnership with the Institute of Silk Road Strategy Studies (ISRSS) of the Shanghai International Studies University (SISU). The Conference witnessed high-level participation of officials, professors and experts in the field.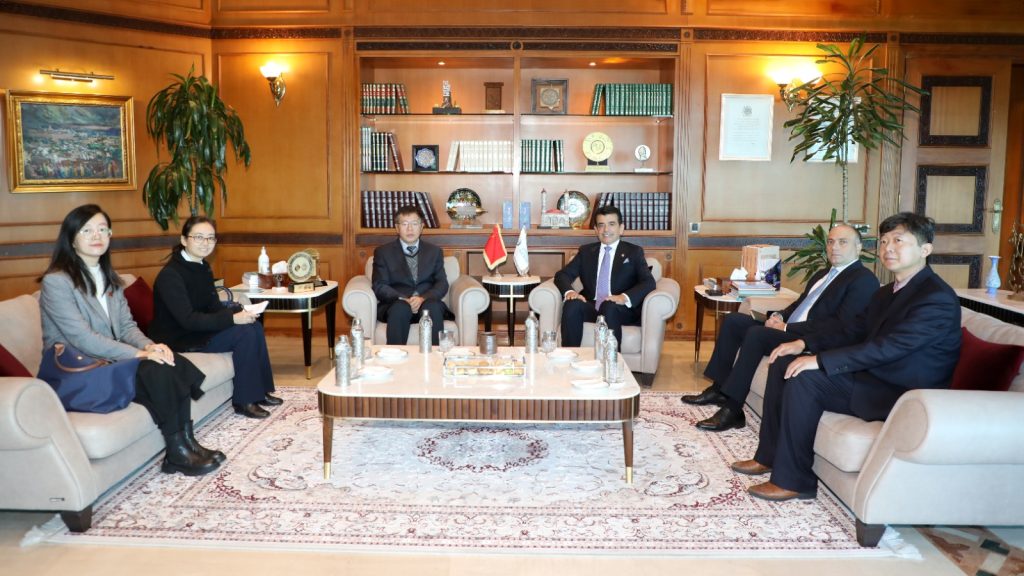 Dr. AlMalik reviewed the main lines of the Organization's vision and strategic orientations, founded on openness and cooperation with all, to benefit its Member States and Muslim communities worldwide and promote communication between countries and the Islamic world, allowing non-member States to join as observers.
Moreover, Dr. AlMalik underscored ICESCO's efforts to shape and develop the skills of youth across all fields through its initiatives and programs, encourage them to delve into space sciences, modern technology, and entrepreneurship and promote dialogue and tolerance to build the societies we want and contribute to sustainable development.
For his part, the Chinese Ambassador lauded ICESCO for its efforts in its areas of expertise, noting the importance of this meeting to discuss future cooperation programs between ICESCO and various Chinese bodies in the fields of education, science and culture, thus bringing China and the Islamic world together.